Aside from the venue – and your future spouse – your photographer is one of the most important choices you'll make while planning your wedding. Your wedding photographer will capture all the love, emotion, and beauty of each wondrous moment, making them truly unforgettable. After all the food is eaten, the guests go home, and the flowers wilt, those photos will be a permanent reminder of your joyous day.
Choosing a photographer can seem daunting – but it doesn't have to be. Keep these simple tips in mind to find the perfect photographer for your wedding.
Discover Your Style
What are you looking for in your wedding photos? Something artsy and modern, or more traditional and classic? Photojournalistic or editorial? Black and white? Warm? Dark and moody?
Don't know what any of this means? That's okay! The internet is your friend. Google and Instagram can provide an endless supply of photos to look at. But don't fall down the rabbit hole – set a firm timeframe for your research. Pay attention to what types of photos most appeal to you and try to determine why. Is it lighting? Pose? Setting? At Morby Photography we're known for our creative approach and dramatic lighting.
This is also a great time to start making a list of must-have shots. Remember to leave room for organic moments as well!
Determine Your Budget
Before you start talking to photographers, you should have a budget in mind. Do some research to find out what you can reasonably expect that money to get you. You can start with the internet, but be sure to search your geographic area as prices can vary depending on location. Also look for recently married acquaintances who are willing to talk candidly about the quotes they received.
You should also discuss as a couple where photography ranks on your priority list of wedding expenses. We think it's pretty important! But both of you need to agree. Having these honest conversations before you're face to face with a photographer can help alleviate any sticker shock and make for a more productive conversation. And if you find your dream photographer, but their perfect package is more than you want to spend, ask the photographer if they have a la carte options so you can defer certain items, like albums, to a later date.
Think about what parts of the wedding are most important to you to be photographed. This could affect whether you need a second photographer for part or all of the day, which will increase costs. Do you want someone to photograph both you and your partner getting ready? Is it important for you to have someone at the entire reception, or can they leave after an hour of dancing?
Also think about the physical takeaways you'd like to receive – prints, albums, wall art.
Some photographers offer packages and others have a la carte services where you can pick what you want. Know what is important to you.
Consider all of this as you are budgeting together with your future spouse.
Start Your Research
Now it's time to start looking at photographers in your geographic area. If you're in the Greater Philadelphia Area, we certainly hope you'll consider Morby Photography and contact us!
The internet will give you a wealth of options, but don't forget to ask your personal network for recommendations as well. Think of all the local weddings you've gone to in the last few years. Did you see any photos posted on social media afterwards that you loved? Ask those couples who they used. Consult your wedding planner if you have one. If you have a venue in mind, you can often get recommendations from them. That may also give you a chance to see some shots taken at your venue and give you ideas for your own photos.
Once you have a decent list, scour the photographer's websites and social media to see how you feel about their photos. Do any of them remind you of the favorites you found during your initial research? Do they match your style? Have you discovered something new that you love?
As you consider photography, look at the overall consistency of photography across the wedding day. Review getting ready, ceremony, portrait, and reception photos. Look for images that best match the wedding day you envision. Are you inside or outside? The time of year is also important. Don't fall in love with lush green backgrounds if you will have a winter wedding. Also consider the venue – a ballroom with extensive lighting will photograph differently than a barn wedding.
The experience of working with a particular photographer is nearly as important as the photos themselves. Of all your wedding vendors, who else is going to be by the side most of the day? Check out online reviews and testimonials (Google, The Knot, and WeddingWire are popular!). If you know someone who used the particular photographer, even better. Ask honest questions about the couples' experience. A good photographer should alleviate stress on your wedding day, not add to it.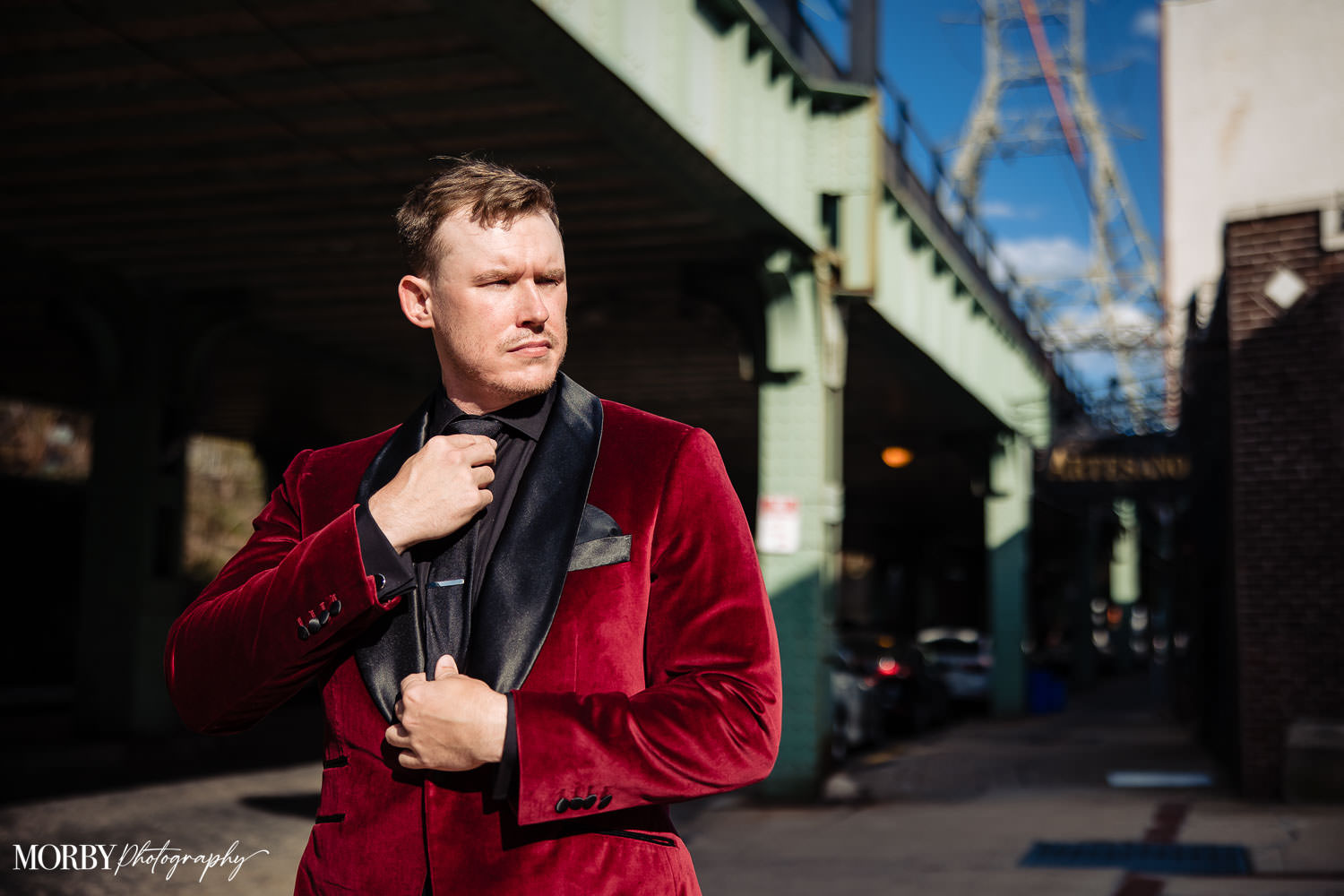 Contact Your Favorites
Once you have a manageable list – we recommend 2 to 5 – start reaching out for pricing and availability. Schedule a phone or in person interview with your top choices who are available on your date. It's just as important to test the photographer's fit as well as their photography skills. Remember that you are going to be spending your wedding day with them! If you find something about their personality grating, or you just aren't comfortable with them, keep looking. They shouldn't take it personally. Someone might be perfectly lovely, but not the right fit for you. Also think about all your communications leading up to the interview. Are they responsive and polite? You want someone who can put you at ease, not stress you out.
Be sure to ask if the person you interview will be the one taking your photos. In some larger companies that may not be the case. That's not necessarily a bad thing, you just don't want to be caught by surprise.
Book as Early As You Can
Once you find a photographer you're happy with, book right away! You should start looking for your photographer as soon as you book your venue. Don't let your research drag on too long or you might miss out, especially if you are getting married in peak wedding season.
Parting Words
Remember, your wedding photos should be a source of joy for all the years to come. There are many amazing wedding photographers out there. Don't be overwhelmed, and don't let yourself get mired in the options. Find a few you love and see who clicks. And if you're in the Greater Philadelphia area, our team at Morby Photography would love to speak with you!