Morby Photography specializes in wedding photography and everyday life family sessions. We're known for our creative approach and dramatic lighting to bring you breathtaking photography on your big day. We are based in the Philadelphia area and serve Chester, Delaware, Philadelphia, Montgomery, Bucks and Lancaster counties.
If you had told me back in 2001, when I shot my first wedding, that one day I'd have a team of nine creatives and a full studio calendar of over 100 weddings a year, I would have asked what you were smoking.
See, I did not set out to create this beast of a team we have today. Like most photographers, I just wanted to make a little extra money doing something I enjoyed. But as time passed, this thing slowly grew and improved with each new person I added to my side.
Our curated team is one of the best around. Not only do we have massive amounts of skill and dedication, but also warmth, kindness, and intentionality. This just might be why our clients continuously tell us they love working with the Morby Photography Team and are beyond pleased with the experience we give them.
I may be biased, but I think we rock.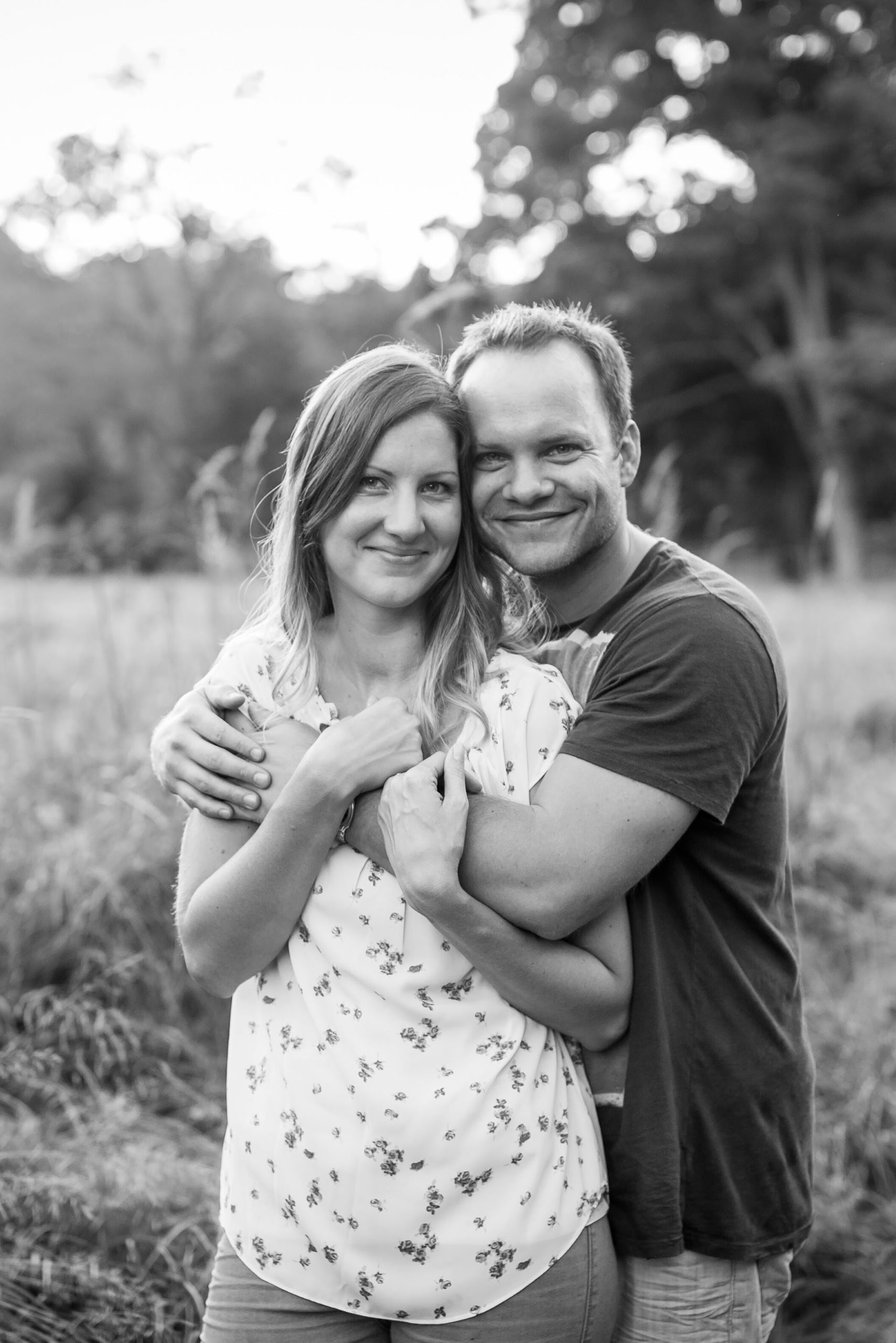 Meet the Morby Team
behind and beyond the lens++
Mike

Owner & Wedding Photographer

Mike Morby brings the perfect balance of experience and creativity. With over 400 weddings under his belt, he's able to anticipate moments before they happen. Mike's relentless desire to improve year after year has continued to put his work at the forefront of wedding photography. He is often praised for his dramatic use of light, creative angles, and ability to meet and exceed clients' expectations.

Mike is known for being a purposeful person who inspires his staff with his hard work and enthusiasm. Just as he constantly challenges himself, he also motivates those around him to invest in their own growth, pushing the boundaries of their skills and abilities.

Mike prefers simple living, routines, and quality time with family and friends to anything else. Give him a hot cup of coffee, a good book, and his kids running through the yard and he is a happy man.

Kari

Owner & Studio Manager

Kari Morby was an integral part of the birth of Morby Photography. Without her well-thought-out processes, the intentionality of design, and unique ability to organize, Morby Photography would not be what it is today. To this day, her focus on simple, concrete, and easily understood procedures keeps this team on track. From bookings to album design, her fingerprint is evident throughout the business.

Kari would have you believe that she leads an ordinary life. It is anything but. Her passion for texture, color, and anything that tempts the senses is peppered throughout her world. Her home is a place where comfort and beauty intertwine.

She and Mike are raising three littles in the midst of running a booming business. Kari balances both beautifully.

In this ever-changing and fast-paced industry, Cory Ermold is a steady, rock-solid photographer. He has an uncanny ability to capture the most breathtaking shots with split-second precision. As the first associate photographer to join Morby Photography, clients quickly noticed his patient and observant style. This led to creative compositions and a unique use of light in his shots. He has continued to outdo himself with every photoshoot.

Cory is a man of many talents – when he's not capturing beautiful wedding and family photography, he is a musician and worship pastor at Morning Star Fellowship in Boyertown. He has an incredible wife and two kids. Cory is our resident renaissance man.

Daniel

Wedding Photographer & Marketing Director

There's a term in filmmaking called mise-en-scène. It consists of attention to the details of what the camera sees: the setting, lighting, and people all coming together to make up the shot's composition. Daniel's degree in Film has translated to impeccable attention to detail in his photographs and the emotion they convey.

Daniel Fosse began his work with Morby Photography in 2015. Beyond the camera, he's excelled at creating a seamless and memorable experience for clients.

Daniel has a great love for the outdoors that he shares with his wife, Jess, and their infant Kenzie. He thrives on adventure and on his free days can be found hiking, camping, or just taking in a beautiful view.

Mackenzie

Wedding Photographer

Mackenzie Piggott started her journey as a photographer in the darkroom. This intimate understanding of the development process has given her an appreciation for color, exposure, and light that few others can boast of.

Combine her talent for storytelling with her genuine love for photography, and you have a photographer who creates breathtaking imagery.

Mackenzie has a contagious smile and a gracious heart. With Mackenzie at your photoshoot, you'll feel like you've met a new friend.

When he joined Morby Photography, Abhi Sarkar and the team clicked instantly. His stamina, tenacity, and positive attitude brings energy to every wedding he photographs.

Abhi takes pride in not just creating incredible imagery, but in making genuine connections with the people he meets throughout the wedding day. He takes a holistic approach to photography, learning about the couples and people he meets and portraying their love stories in a unique way.

Born and raised in another hemisphere, Abhi now calls Philly home. When he's not shooting weddings, he's spending time with his wife, travelling and exploring cultures, people, nature and cities alike. Abhi finds adventure and passion everywhere he goes.

After 10 years of following Mike's work and vice versa, Matt Soult joined Morby in 2021. He is hard-working, humble, and kind. Matt makes sure that photography is as fun for his clients as it is for him, and his work focuses on those natural, genuine moments between poses.

Living in Australia for two years and traveling the globe for another year led Matt to discover a love for photography that he's been cultivating ever since.

Matt spends his days off with his family, walking the beach with his wife and dogs.

No matter if she's helping guests find the most flattering angles or shooting candid photos throughout the wedding, Anna Alexander approaches her work with enthusiasm and curiosity. She's always on the lookout for unexpected moments, as these are often just as stunning in a wedding album as the planned events.

A few years ago, Anna happened upon Mike's work and began following it closely. When Mike and Kari were in need of a new associate photographer, Anna was a natural fit.

She shares the time she's not at work with her family—going on road trips, exploring parks and nature trails, watching movies, and more. In whatever time that remains, Anna is trying new hobbies, learning for the sheer joy of it.

Laura

Wedding Photographer & Album Designer

Photography is storytelling. And it's the details that make the story great. Laura Reynold's approach to each photograph is to look for the fleeting moments, the ones that ask her to tune in, not to miss out. Laura tells us that her all-time favorite photos are those that almost went unseen. Thankfully, she's looking for them. She'll find the moments that tell your story best.

Her time outside of work is spent with loved ones. For Laura, life is all about valuing the time she spends with her favorite people, whether the memories get captured on camera or not.

Emily

Assistant Studio Manager

Whether it's processing your photos, helping with your orders, or getting the studio ready for another weekend of shoots, Emily Sensenig is fully present with every detail. She knows the value of every photograph and puts that kind of attention into everything she does at Morby Photography. The attention we give to capturing moments is something she focuses on as she works with every couple's photos.

Outside of work, Emily is spending time with her husband and their Labradoodle. Or else you can find her outside with friends, at the beach, or luxuriating in that first (or third) cup of coffee.