Barn weddings are popular with those who love the outdoors, appreciate rustic architecture, and are looking for a spacious venue away from the hustle and bustle of the city. Photos from rustic weddings tend to be absolutely stunning, and the Greater Philadelphia Area has so many gorgeous barn venues to choose from. But barn weddings can provide your photographer with some unique challenges – as well as lots of opportunities. To get photos that best capture the beauty all around you, keep the following in mind.
Your One Stop Wedding Destination
Since most rustic venues include at least one outdoor ceremony location, plenty of backdrops for all your couples shots and formal portraits, and a place for your reception, they are often a one stop shop for all aspects of your wedding day. This is great because it simplifies logistics, lowers transportation costs, and gives you more time for photos. That's perfect because these venues typically have so many photo opportunities.
Not all rustic venues provide a place to get dressed (though our favorites do!) If your venue doesn't have a bridal suite or groom's lounge, consider looking for an Airbnb nearby. You might even be able to find a farmhouse with a similar vibe.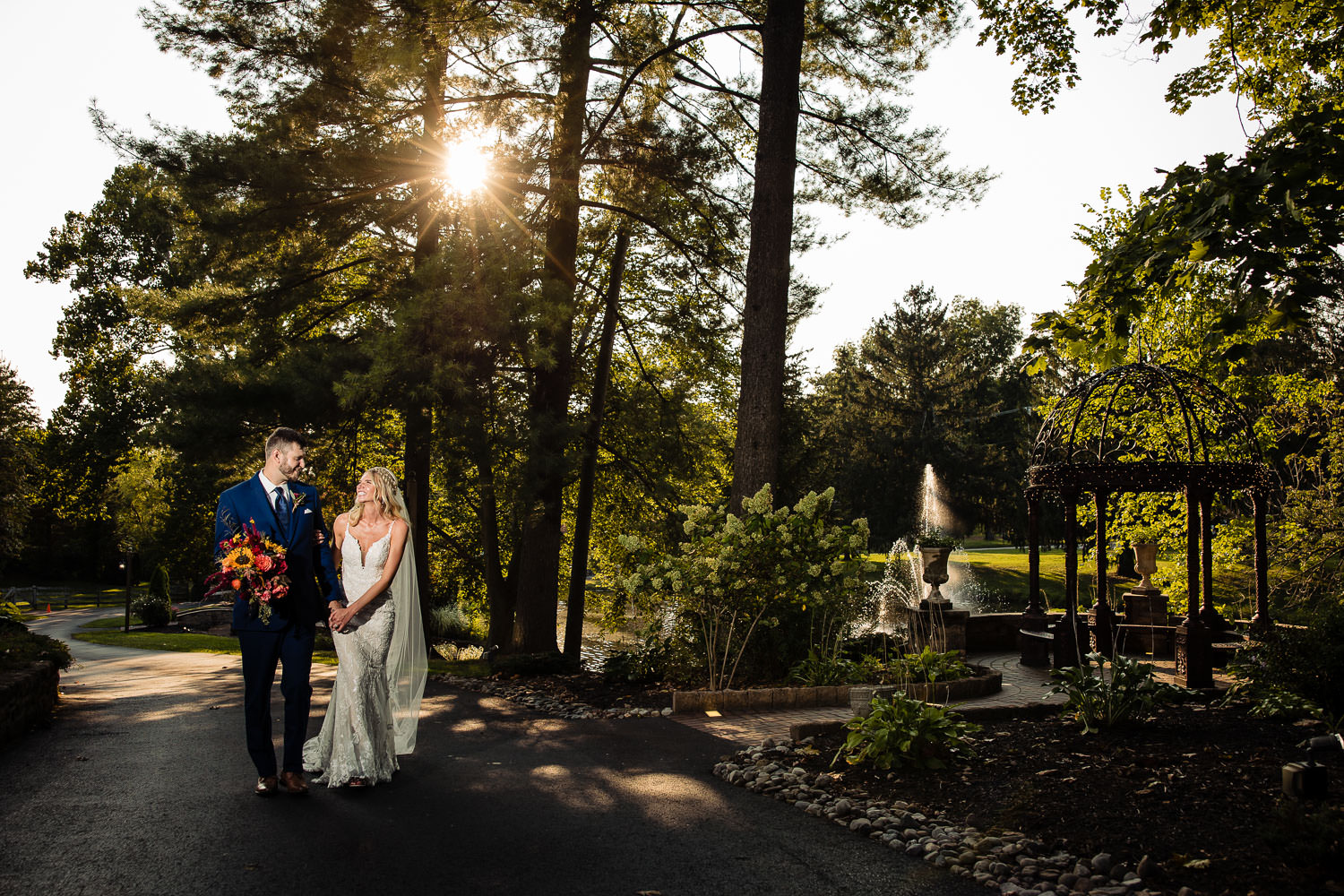 Make a List of Your Dream Shots
Many of our favorite rustic venues include access to acres of farmland and forest. Some even provide a golf cart to help you get around quickly. But sometimes the magnitude of a venue can be overwhelming. If everything is beautiful, how do you pick just a few locations to shoot from? Think of any view that stood out when you visited, or any photo you saw on their website that you just need to recreate. Make a wish list and share that with your photographer ahead of time. Be aware that a good photographer will have ideas of their own. If they've shot at the venue before, they may know some great spots that you haven't seen.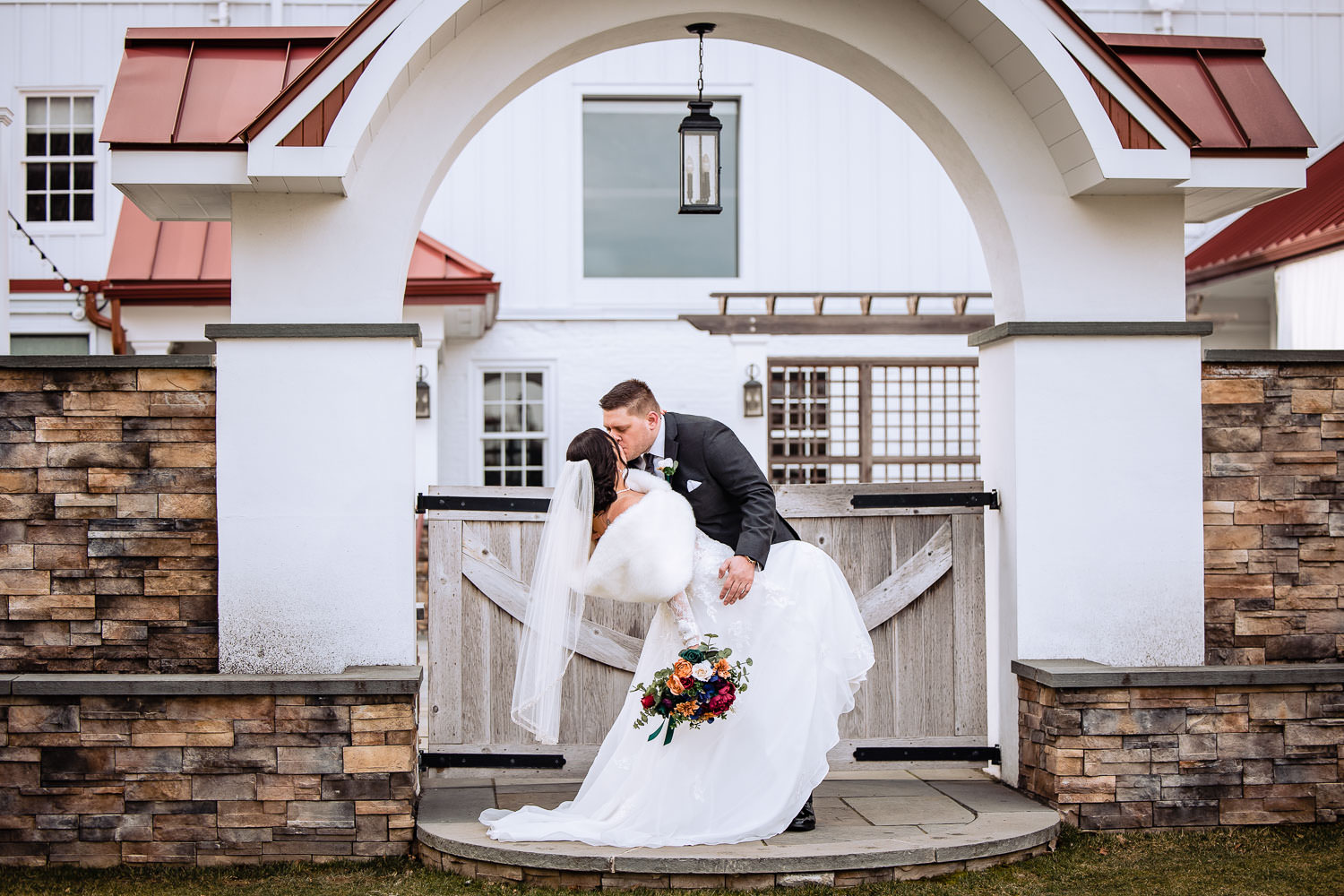 Trust Your Photographer
Your photographer will also understand how to use lighting to your advantage. You're probably hoping for a sunny wedding day, but that can make outdoor photos tricky depending on the time and season. Lighting is often best about an hour before sunset, but if you're having a summer wedding, the reception will probably be in full swing by then. However, if the couple is able to sneak away for a few sunset photos, we highly recommend it! If you choose to take some photos before the ceremony, you may have to deal with harsh afternoon light. Listen to your photographer's advice about timing and locations, and be flexible if you can.
Use Buildings to Your Advantage
While most rustic venues have a main barn that's used for the reception, many also have additional buildings on the property, such as a farmhouse and smaller barns or sheds. The outside of these buildings can provide a visually interesting backdrop for portraits or couples photos. With bright colors, crisp lines, and interesting shapes, these buildings add drama and encapsulate the rustic flair of your venue while showing off what makes it one of a kind. Barn doors make an iconic backdrop. If you have access to a farmhouse, see if there's a porch swing for some sweet couples photos. We recommend that you embrace your theme and be sure to get lots of great building shots. On a bright day, they might even provide some helpful shade.
Celebrate the Barn
If you've selected a country themed venue, chances are your reception will be held inside a barn. While some may have a simple, neutral interior, many have been fully refurbished into something spectacular. Soaring rafters strung with fairy lights can take our breath away. We love when we're able to (safely) get up high and take an aerial shot looking down on the reception. Some barns have balconies where the couple can look out over the rolling hills (a great place for that sunset shot!) Your photographer should work with you to show off any features that make the barn unique.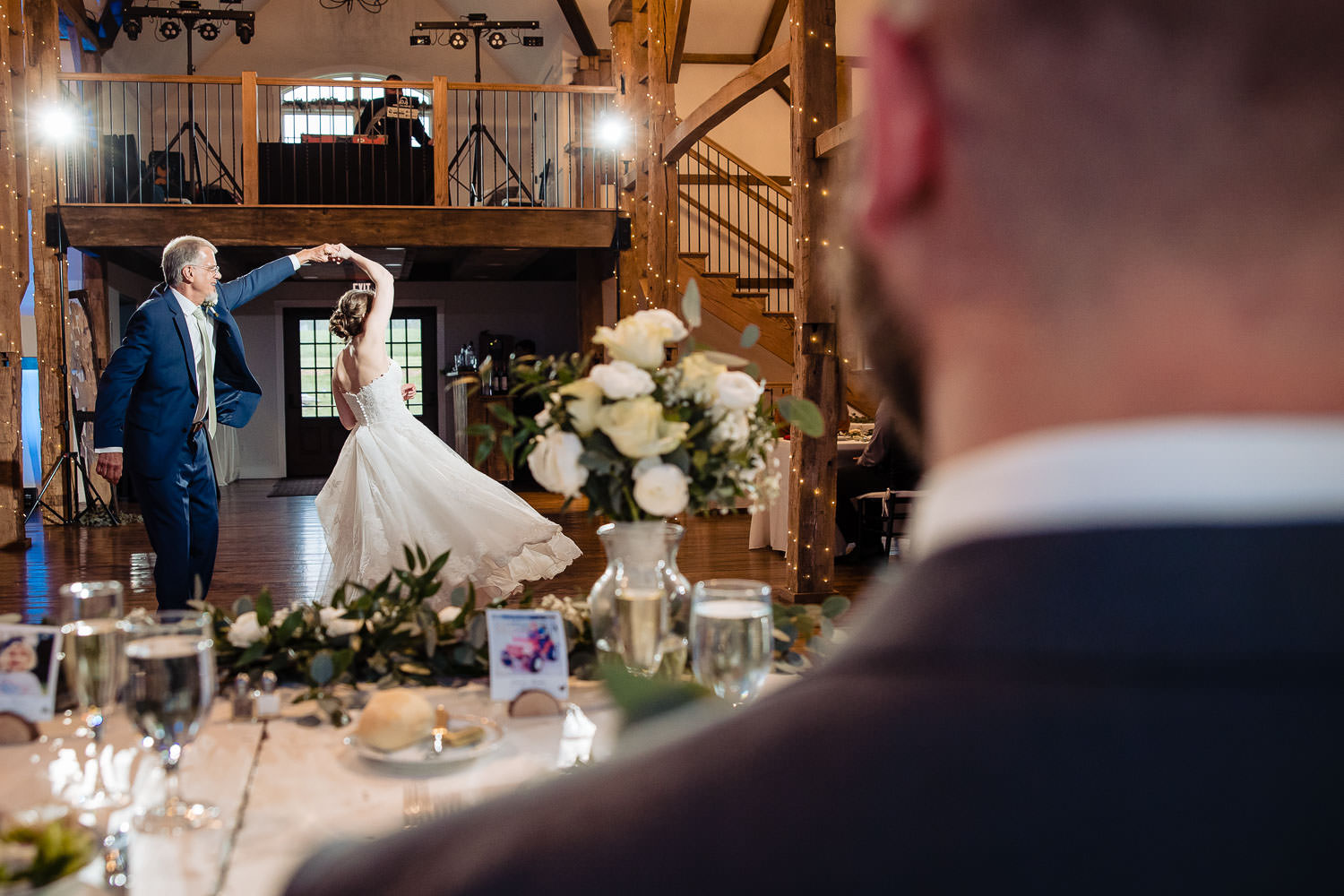 Overcoming Lighting Challenges
Most barns involve a lot of exposed wood. While visually interesting, this creates some lighting challenges, especially once the sun sets and the evening wears on. Light doesn't bounce easily off wood, and if an amateur photographer isn't careful their photos could have an orange glow. To avoid this, it's important to use an off camera flash that's positioned exactly right to accent the subject or action in each shot.
To make sure photos aren't too dark, be sure to have plenty of ambient and up lighting. Some venues provide this, and sometimes it's up to you. Extra lighting really helps bring the space to life by giving it dimension. This allows the photographer's flash to really pop the scene and focus on the moment that's unfolding. We love photos where the background fades to darkness to really highlight the subjects. This effect is easier to achieve in most barn venues than in non-barn venues.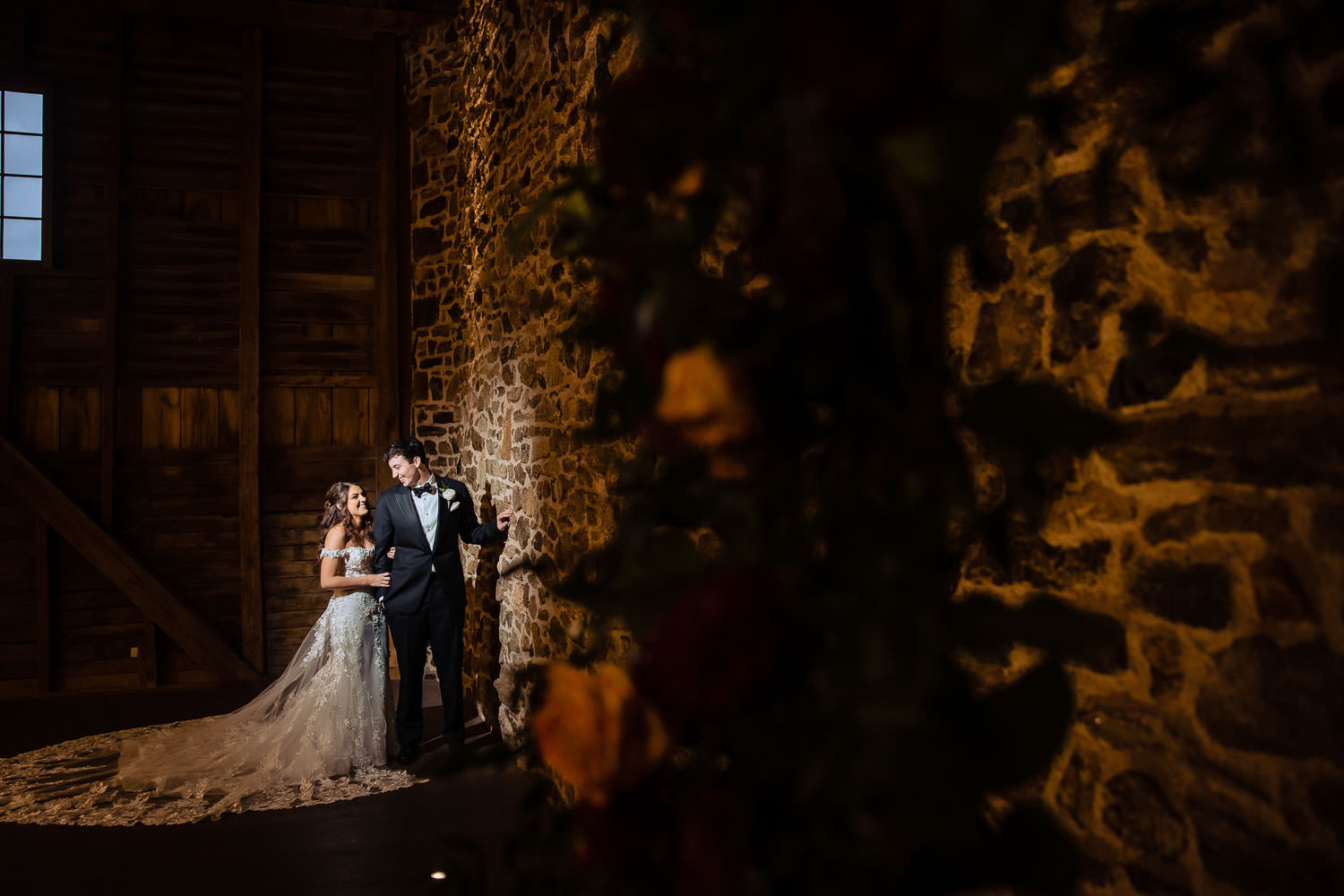 Embrace the Beauty of Your Barn Wedding
Rustic weddings have a particular look and feel that comes from their natural surroundings and distinct architecture. Opportunities abound for some truly gorgeous photographs if you embrace your theme, are willing to travel around your venue for the best shots, and trust your photographer to adapt to the lighting.