There's nothing quite like a barn wedding, with its rustic charm, relaxed vibe, and stunning countryside views. We've already suggested some questions to ask when choosing your barn venue and discussed how to make the most of your rustic wedding photography. But just like it's critical to choose the right barn for the reception to make sure your guests are comfortable, it's crucial to choose the right photographer to ensure your wedding photos are as beautiful as your surroundings.
Why The Right Photographer Matters
While most barn venues are amazing, they do come with some unique photography challenges. In order to get the best possible photos, look for a photographer with the following capabilities:
Able to Adjust to Extreme Lighting Conditions
At many barn weddings it's bright outside when you want to be taking portraits or ceremony shots, and dim inside when it's time to shoot the reception. Without a skilled photographer, the beauty all around you can get lost in these lighting challenges. It's important to choose someone who knows how to adapt to the available light–whether that means finding shade or using flash. They should be equally comfortable shooting indoors and outdoors in less than ideal conditions.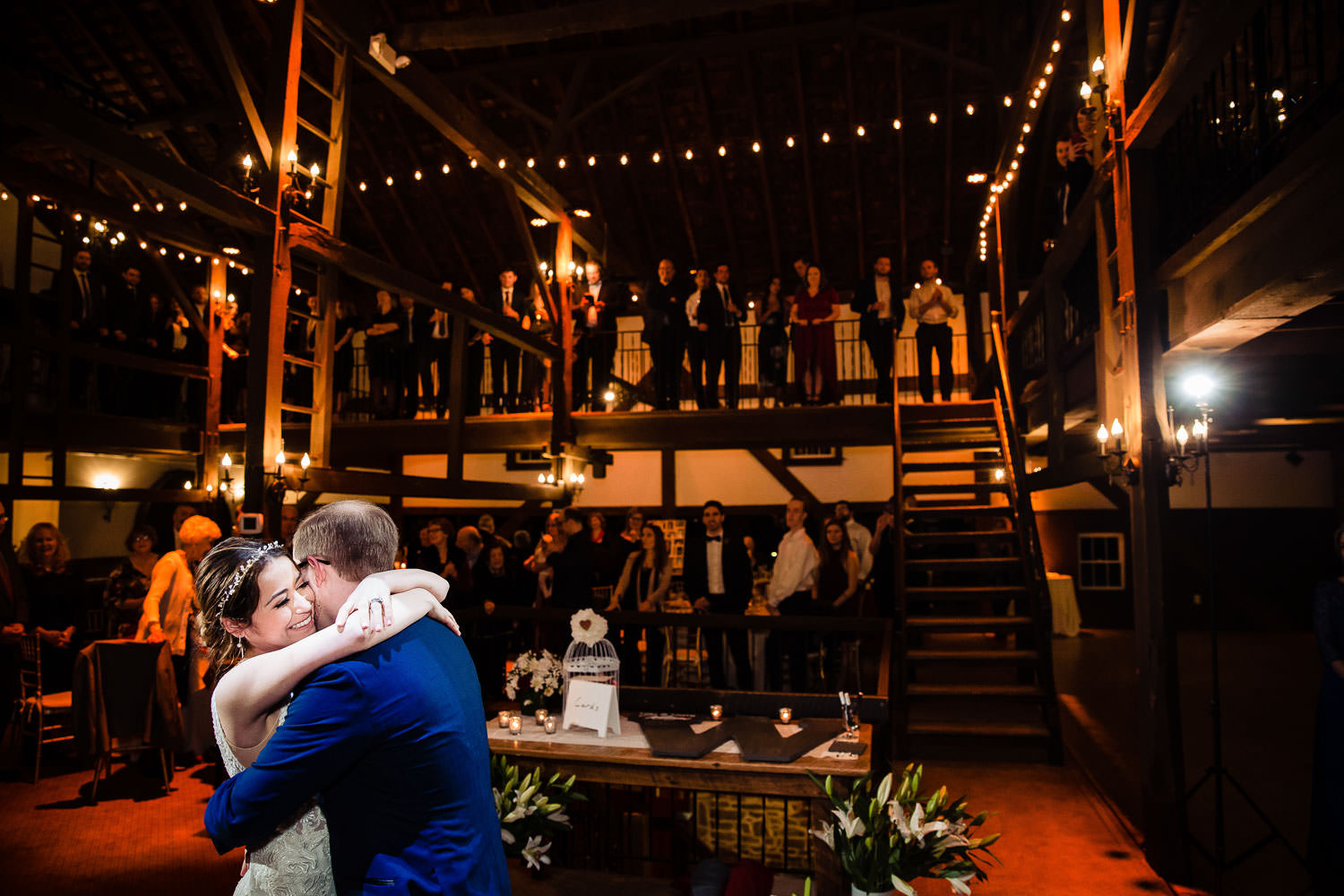 Skilled With an Off Camera Flash
Most barns get quite dark after the sun goes down. Although you can (and should) do your part to add up-lighting and accents like fairy lights, lanterns, and candles, your photographer needs to be comfortable shooting in dim light. Because most barns are made of wood, light doesn't bounce off the walls. If flash isn't used properly, photos will turn out too dark – or too orange. The best barn photographers are skilled at using an off camera flash to illuminate their subjects and have substantial experience shooting in these settings.
Able to Adapt to Changing Weather Conditions
If you're planning a barn wedding, chances are it's important to you to get plenty of outdoor shots and take advantage of the natural scenery. Weather – good and bad – can significantly impact these shots. You'll want a photographer who knows what to do if it's overcast or if there's not a cloud in the sky. Someone who can take on the challenges of too much sun, a sudden rainstorm, or an unexpected blanket of snow. They should also be aware of how weather can affect the ground and how to work around it when necessary. The best barn wedding photographers know how to adapt to whatever circumstances they're given but are also able to suggest alternatives when plan A just won't work. You want someone super knowledgeable who is also willing to be flexible to get you the best possible photos.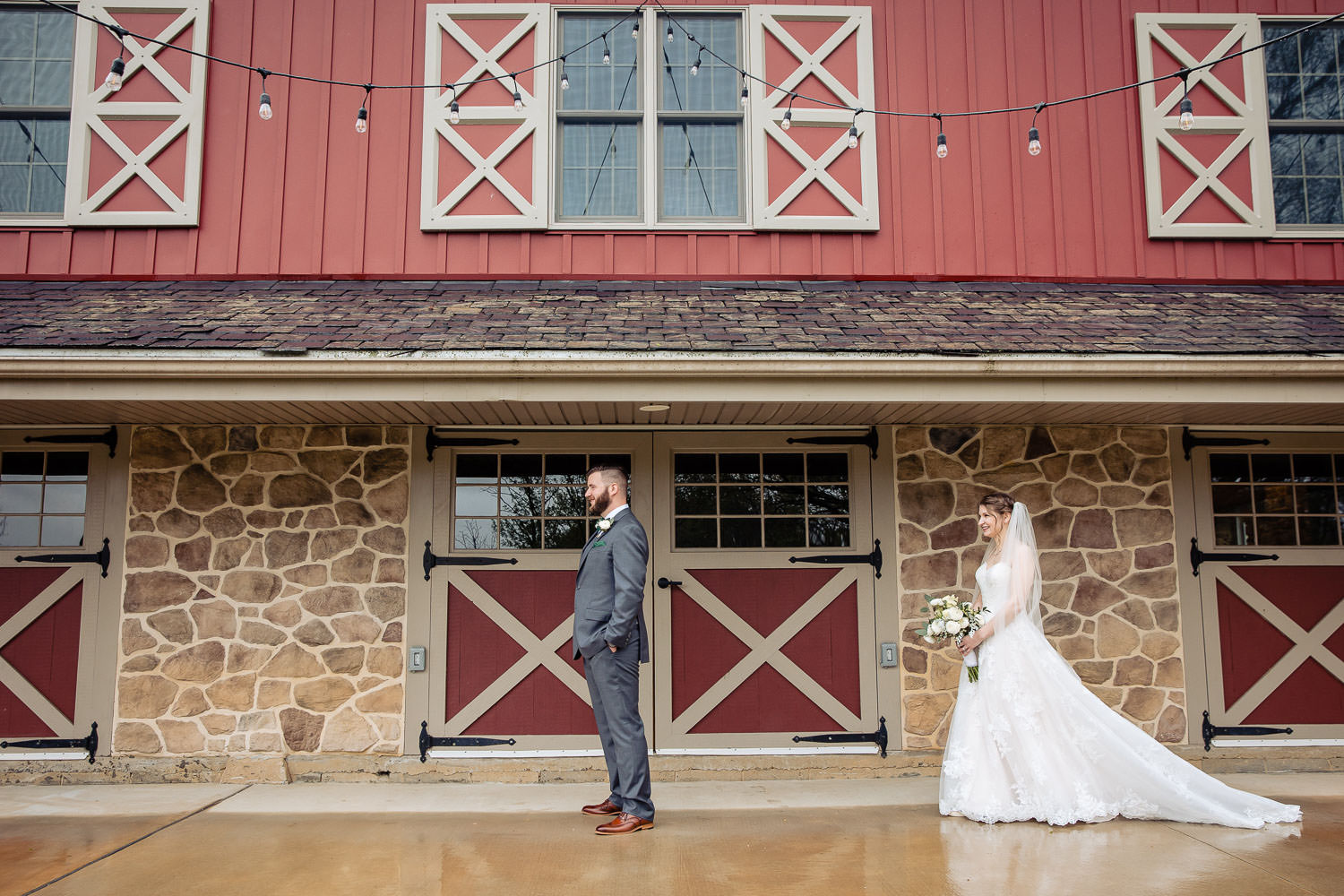 Can Provide Guidance on the Best Backdrops
Many barn wedding venues include an overwhelming amount of possible photo backdrops. Rolling hills, magical forests, tranquil ponds, romantic gazebos, fields of wildflowers, charming barns–sometimes the list goes on and on. While you probably have some ideas about where you'd like your photos taken, you may have too many ideas. Your photographer should be able to help you narrow down your list, and assess the conditions on your wedding day to help you select the locations that will work best with the available lighting.
How to Find the Right Photographer for Your Barn Wedding
Now that you know what you're looking for in a photographer, how do you find the right one? It's all about the research. Make a list of several photographers and check out their work on their website and social platforms. Don't be afraid to ask questions or find out if they have any additional galleries they can share if you're not convinced by what's readily available online.
Check Out Barn Weddings They've Done
Barn weddings are popular, so if you don't see any barn photos on their socials or website, that's a red flag that they may not have the experience you want. If they do have some posted, check out at least a few galleries and see how they handled every part of the wedding day. This includes getting ready, the ceremony, portraits, and the reception. Do you respond to their style? Does the beauty of the surroundings shine through?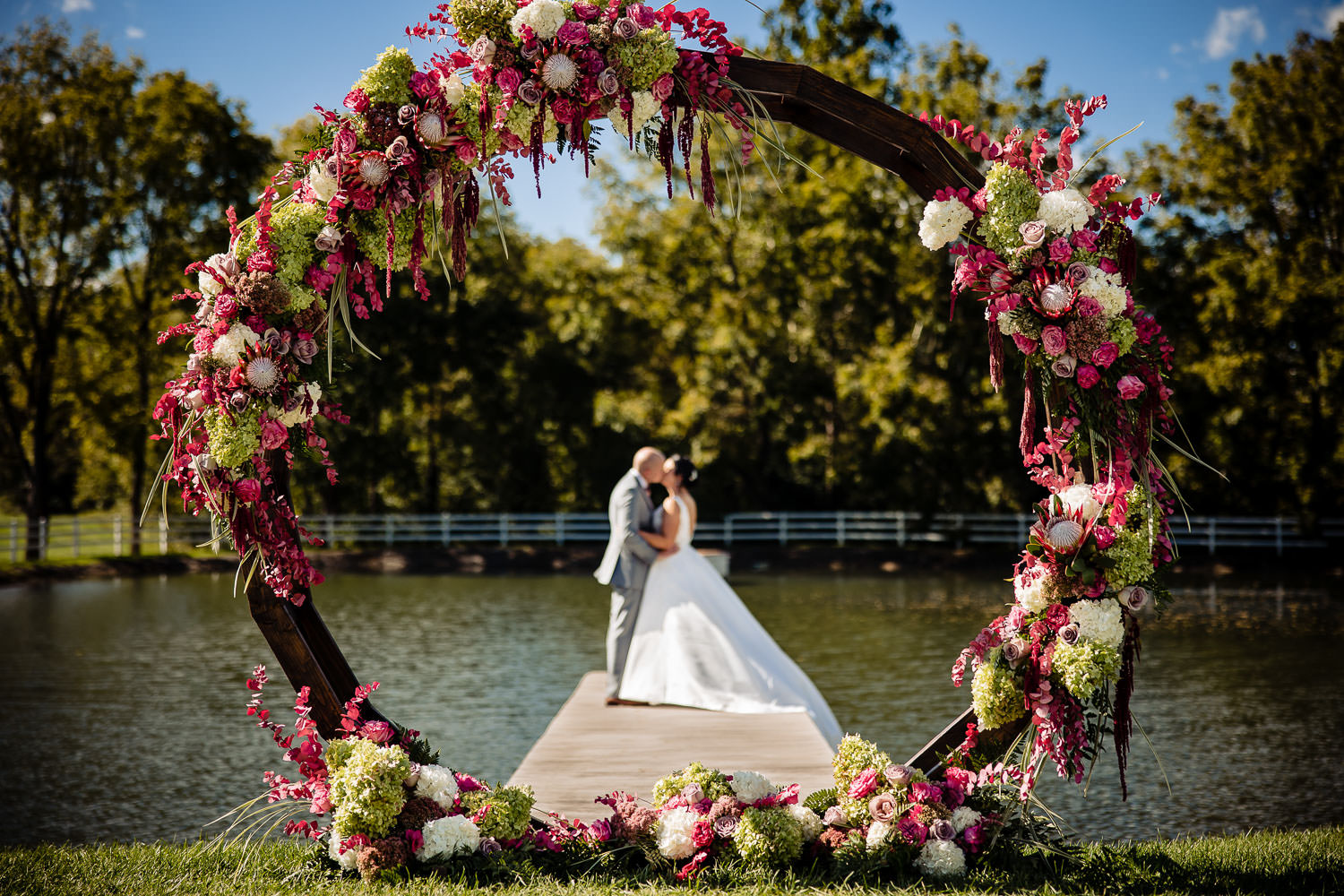 Make Sure You're Impressed With All Their Shots
It's easy to see a photo in front of a gorgeous background and fall in love. But you want to make sure you're responding to the photographer and not just a stunning venue. Dig a little deeper to be sure you're impressed with all their photos, not just the outdoor ones. Pay particular attention to their indoor shots, especially any taken in a barn-like setting. Not every good outdoor photographer has the experience to really nail indoor shots in dim lighting. You want to find someone who's great outdoors and indoors so you're not underwhelmed by half your wedding album.
Find Out If They've Shot at Your Venue Before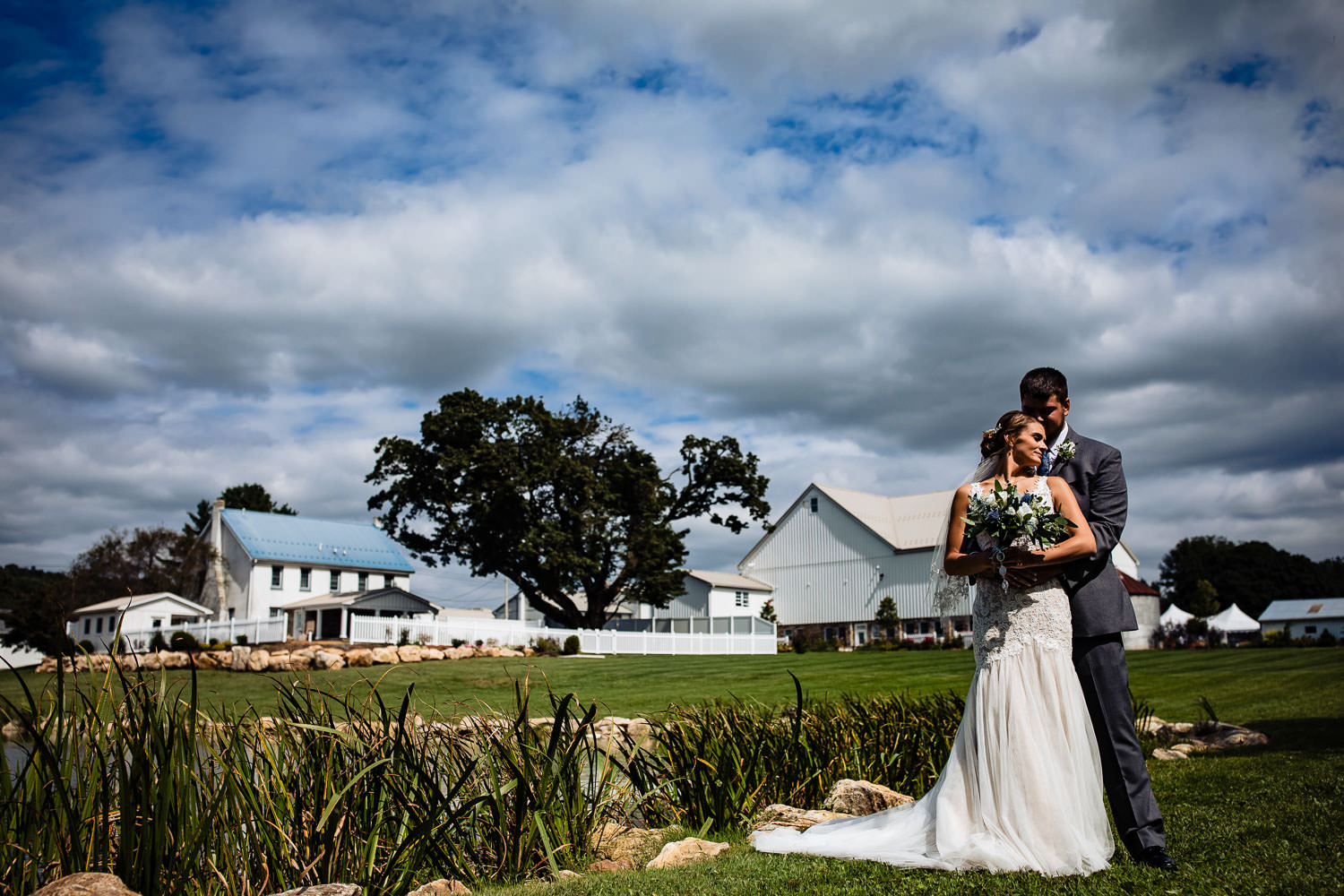 Experience Makes All the Difference