Nothing gets a party started like the right music. While Morby Photography is skilled at capturing moments of love, joy, and exuberance, we aren't the ones who will set the mood of your reception. A live band or professional DJ, like those available through our friends at BVTLive!, will get guests on the dance floor and make sure they're having a great time, and we'll be there to photograph each unforgettable moment.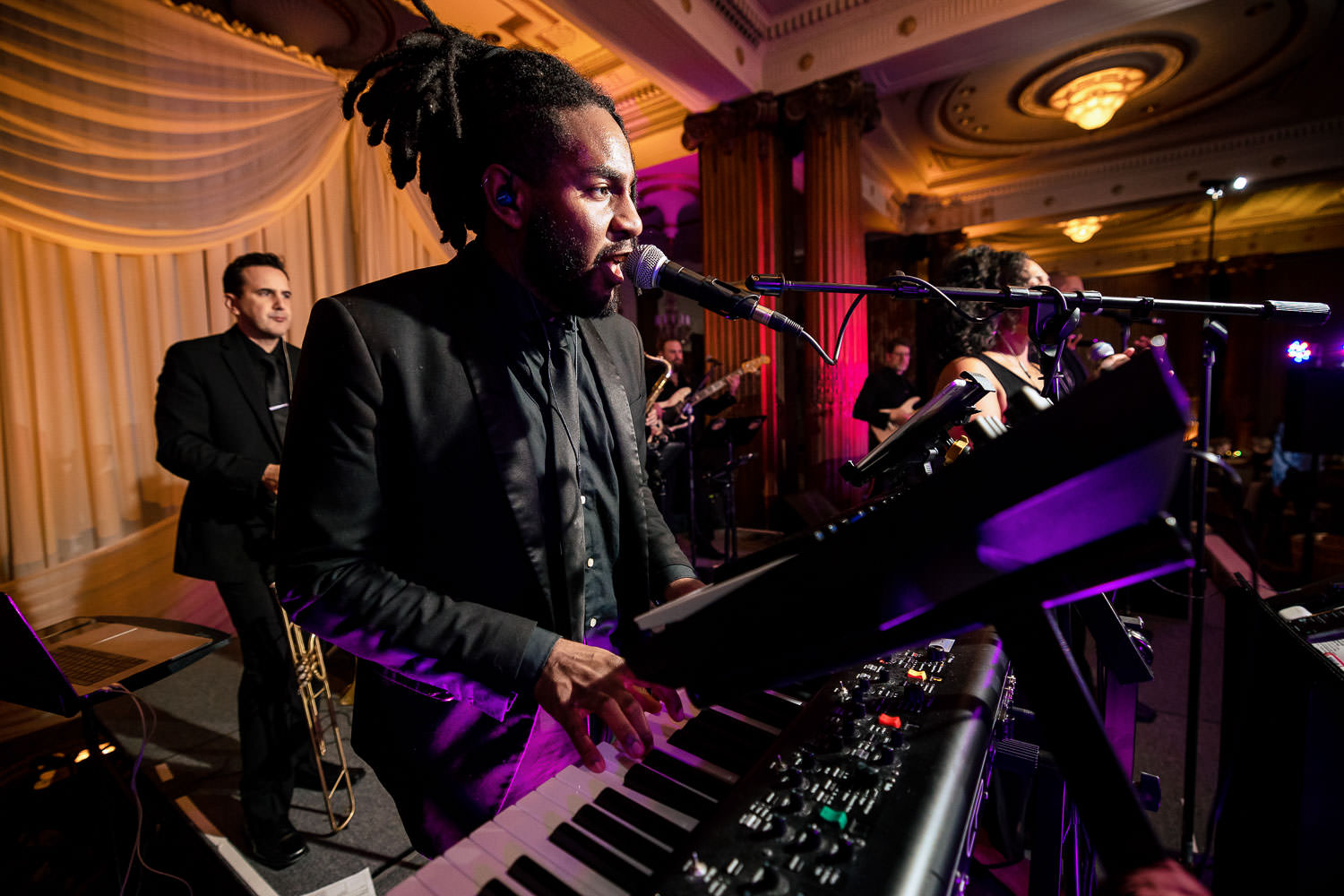 Why Music Matters
The music played at your reception creates atmosphere and sets the tone for your guests. That tone will come through in your candid snapshots. You don't want to page through your wedding album for the first time and realize that everyone looked bored! Instead, you want to see people having fun and dancing with genuine emotion on their faces.
Music also gives you an opportunity to make your wedding unique by incorporating your favorite songs or musical styles. If you want to take the music up a notch and make your reception especially memorable, consider hiring a live dance band.
BVTLive! Offers Award Winning Wedding Entertainment
If you're looking for a wedding band, BVTLive! can help you book one of the most requested dance bands in the Greater Philadelphia Area. With more than a dozen to choose from, you'll be able to find one that matches the vibe, energy level, and musical style of your dream wedding. BVTLive! also offers several professional DJs, each with their own specialty. Or choose their DJ Fusion option that combines a DJ with live musicians for a truly unique experience. You can even upgrade to packages that include acoustic acts, jazz ensembles, or string quartets to add live music to your ceremony or cocktail hour as well. All entertainment hired through BVTLive! comes with top of the line sound equipment and an on-site sound technician so you know the music will sound amazing and comply with any sound ordinance from your venue.
BVTLive! receptions are always a party! We once photographed a wedding featuring the band Jellyroll where the music was so good the bride danced so hard that she needed to find a way to cool off. The venue allowed her to step into the deep freezer for a minute to cool down so she could get back on the dancefloor. Thanks to that band, that couple has stories – and photos – they'll never forget.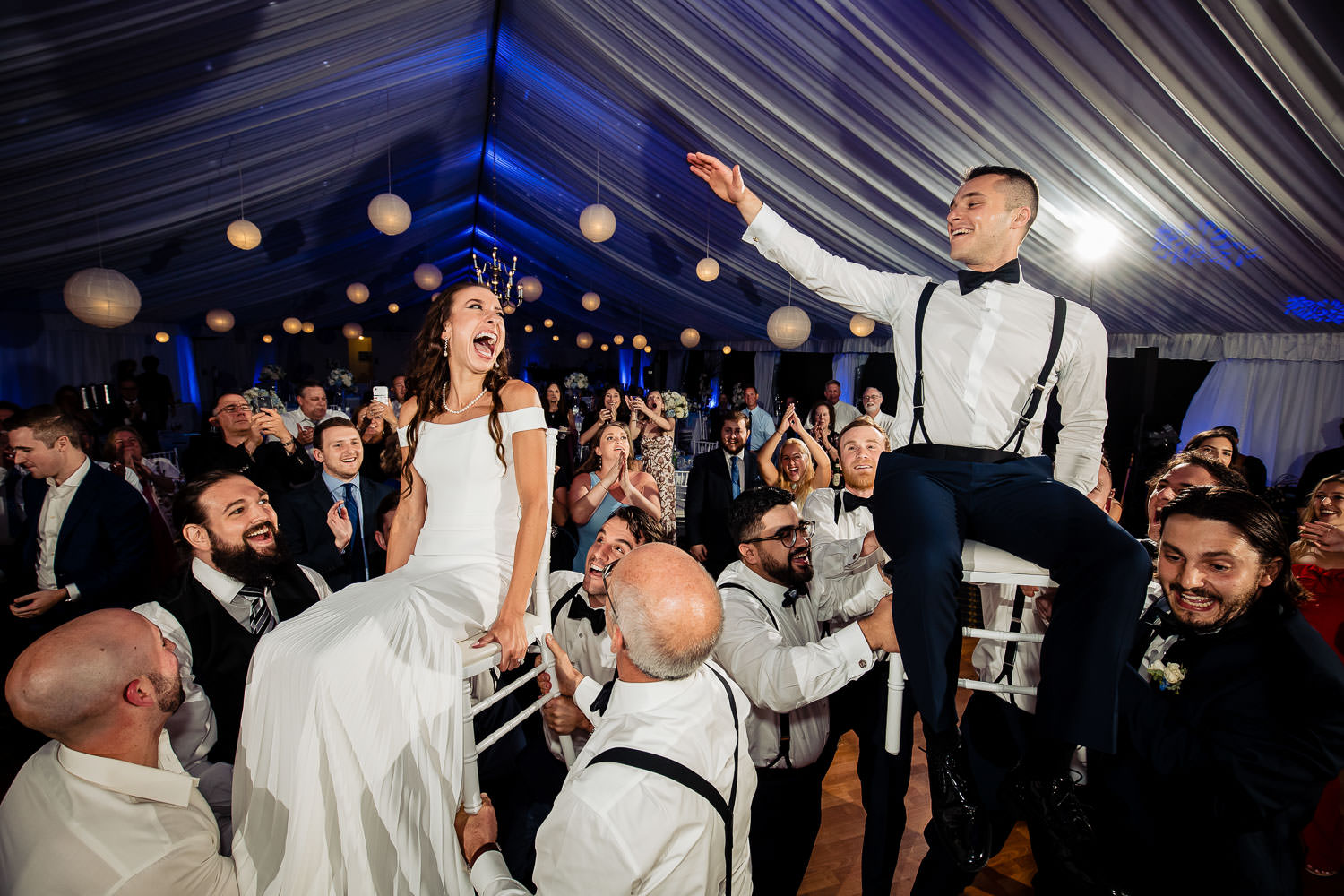 Live Music Gets Guests on Their Feet
A good band can get even shy people moving. Musicians can read a crowd and are able to modify their setlist accordingly, even drawing out songs to extend a great dancing moment. BVTLive! bands interact with their audience with the goal of engaging each and every guest. The dance floor is always packed, which gives us so much material to work with when we're taking candid shots. And even guests who don't dance can enjoy a live performance, making the reception more fun for them too!
Capturing Every Candid Moment
Receptions offer wedding photographers the chance to capture candid moments when guests aren't paying attention to the camera. Especially on the dance floor, many people don't notice us even when we get close. This allows us to document how guests really feel instead of staged smiles. Our goal is to show that the party is fun and full of people. The right entertainment makes that effortless. We love capturing photos of children and teens who naturally react to the energy of a gathering. We love to also get shots of older guests who come out to the dance floor to relive some of the greatest hits of their time.
If you're expecting your party to bring down the house, you may want to consider a second photographer. That allows us to get double the shots and capture more moments that may be happening simultaneously.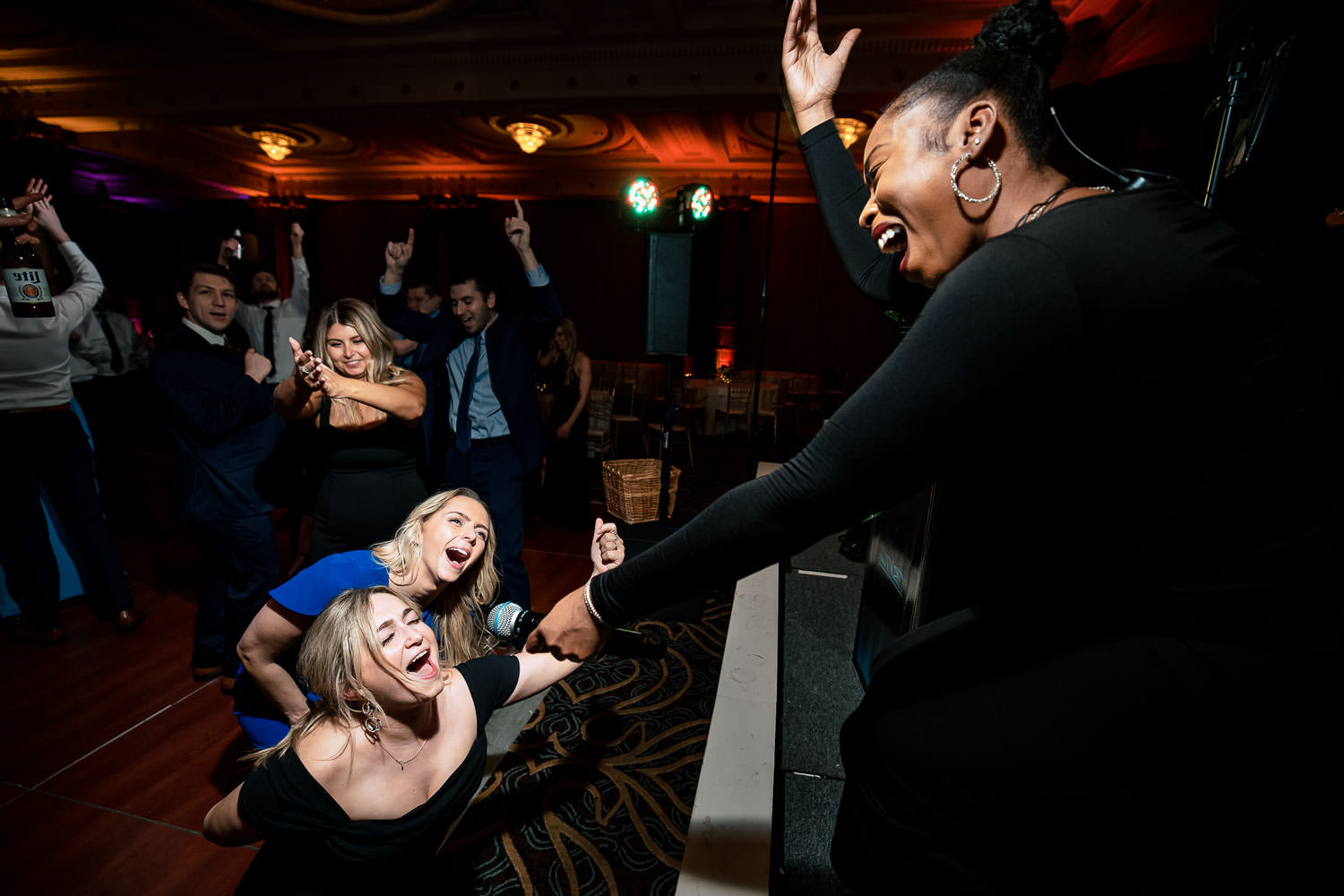 Don't Forget the Slow Dances
In addition to the energy that a live band or skilled DJ brings, they will also slow it down at times to create a more romantic atmosphere. We love taking snapshots of dancing couples – not just the bride and groom. When mom and dad or grandma and grandpa make it out on the dance floor, that can create a memory that you'll cherish forever. Father/daughter and mother/son dance photos are also precious. Although it's the bond between people that's truly special, a perfectly performed song can help bring that emotion to the surface so it shows in the photographs. It's wonderful to see that between the newly married couple, but also amongst their guests as well.
Set the Perfect Tone For Your Reception and Beyond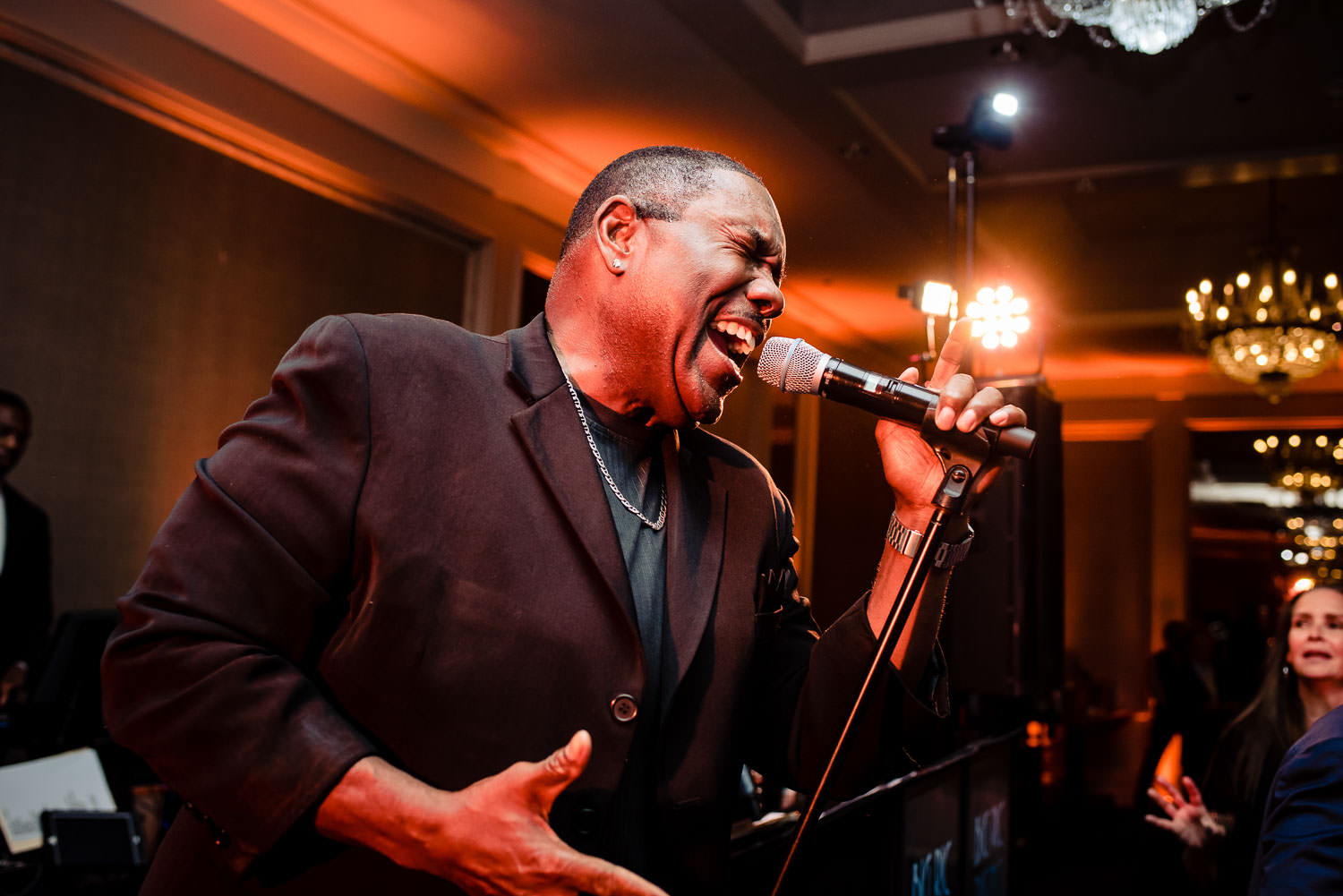 Picture your perfect wedding. How do you want your guests to feel, from the moment they walk into the ceremony until the last notes of the final song? The right music will help convey those feelings, which will in turn shine through your photographs. As Philadelphia's top entertainment company, BVTLive! can help you find the right musicians not just for your reception but for every aspect of your special day. When you give your guests the gift of live music, the love, joy, and emotion that inspires will be truly unforgettable.