When you think about planning your wedding, several important vendors probably come to mind. You need to book the venue, the caterer, the photographer. The band or DJ. Maybe a salon to take care of hair and makeup for the wedding party. We've put together some vendor booking tips to demystify that process. But there are so many other "out of the box" vendors that can supplement or even replace these traditional vendors to make your special day just as unique as you are. We've compiled a few of our favorites, plus some small but vital vendors that you don't want to forget!
You've Probably Thought About: Using Expedia to Book Your Honeymoon…
…but Consider: Consulting a Travel Agent
With so much information at our fingertips, many people have gotten used to booking travel themselves. There are so many apps for that! But with so much planning to do for your wedding, why not leave your honeymoon planning to a professional? Travel agents have extensive knowledge of many destinations, and can personally recommend places you wouldn't even know to search for. You don't need to fret over conflicting online reviews when you can speak to someone with personal experience about a particular resort. Let them handle booking, transportation, and itineraries, and be a resource if anything doesn't go to plan while you're traveling. While many people assume it's less expensive to book a trip themselves, a good travel agent has access to special deals and exclusive perks, and can provide more value for the same price. And the amount of hassle they save you cannot be denied!
Don't Forget: The Marriage Counselor
Your wedding is a big deal, but it's not as important as the marriage that follows! All couples can benefit from premarital counseling to strengthen their relationship. While some religious officiants may request or require counseling before performing a wedding ceremony, don't be shy about seeking this out on your own. There are many licensed marriage and family therapists who offer couples therapy. This can be a great time to discuss any anxieties about the wedding itself, improve your communication skills about challenging topics like finances, learn how to solve problems together, establish expectations for your future, and take advantage of a neutral outsider's perspective.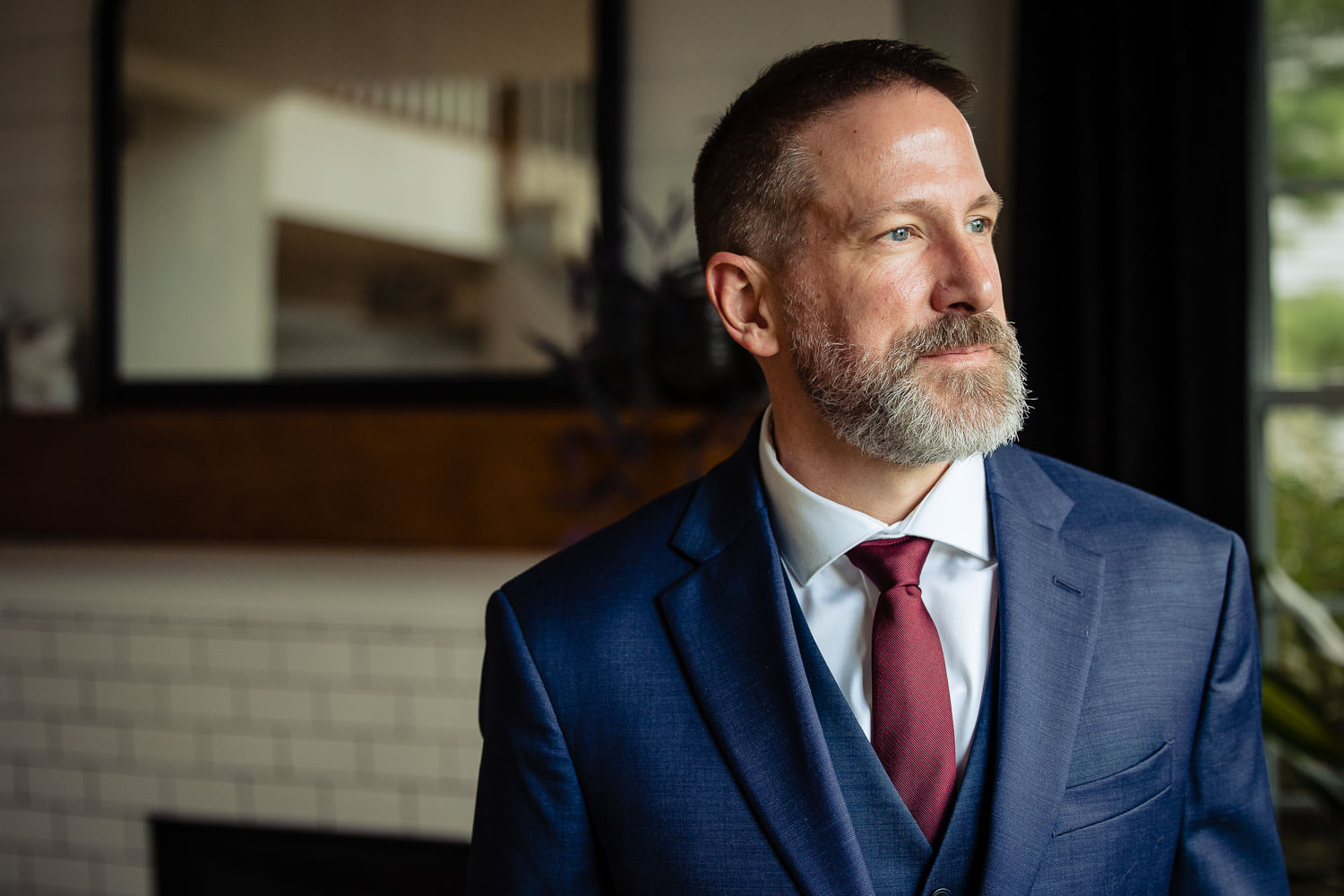 You've Probably Thought About: Booking a Hair Stylist and Makeup Artist for the Bride…
…but Consider: Professional Tanning, Skin Care, and a Barber
Looking your best starts before the day of your wedding. Instead of relying solely on makeup, consider investing in professional tanning or a skin care routine in the days and weeks leading up to your wedding. Seeing a dermatologist about six months before your wedding can cut through all the noise online and help you find the best products. You may also want to book some facials in preparation.
And it's not only the ladies that deserve to look their best. Consider booking a barber for the groom and his groomsmen so every hair is in place and beards and mustaches are looking top notch and debonair.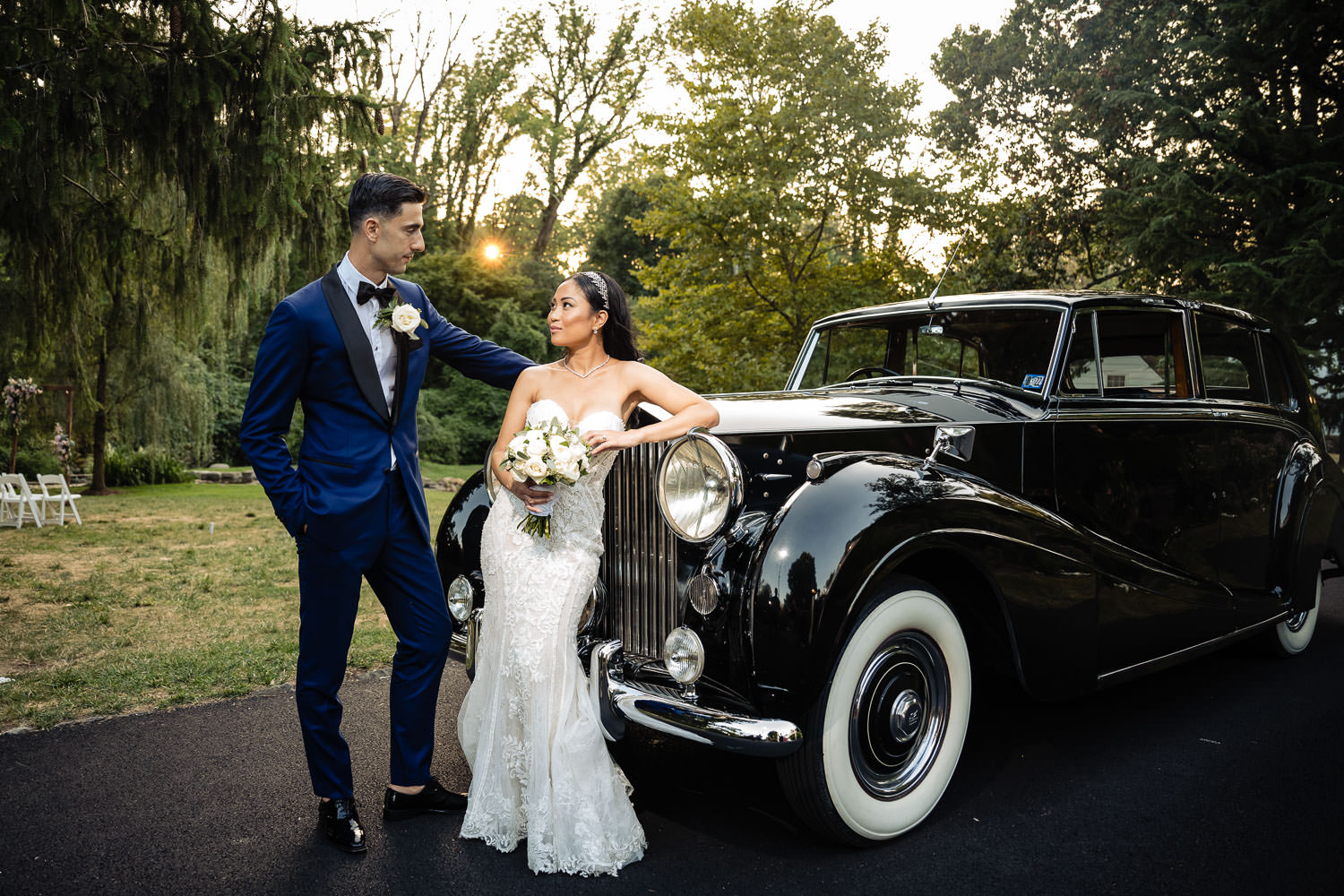 You've Probably Thought About: Renting a Limo…
…but Consider: Renting an Exotic Car Instead or a Horse Drawn Carriage
Many couples rent a limo for the couple or the wedding party to get them to and from the ceremony, reception, and any additional photoshoot locations. While that's perfectly acceptable, consider whether something more unusual might be more your vibe. Several vendors specialize in exotic or vintage cars, which can add excitement and photograph really well! Or if you're throwing a fairy tale wedding, consider a horse drawn carriage. If there's a vehicle that means something to your relationship, incorporate it! Have some fun by matching your wedding transportation to the tone of your wedding – luxurious, classic, romantic, or flirty and fun.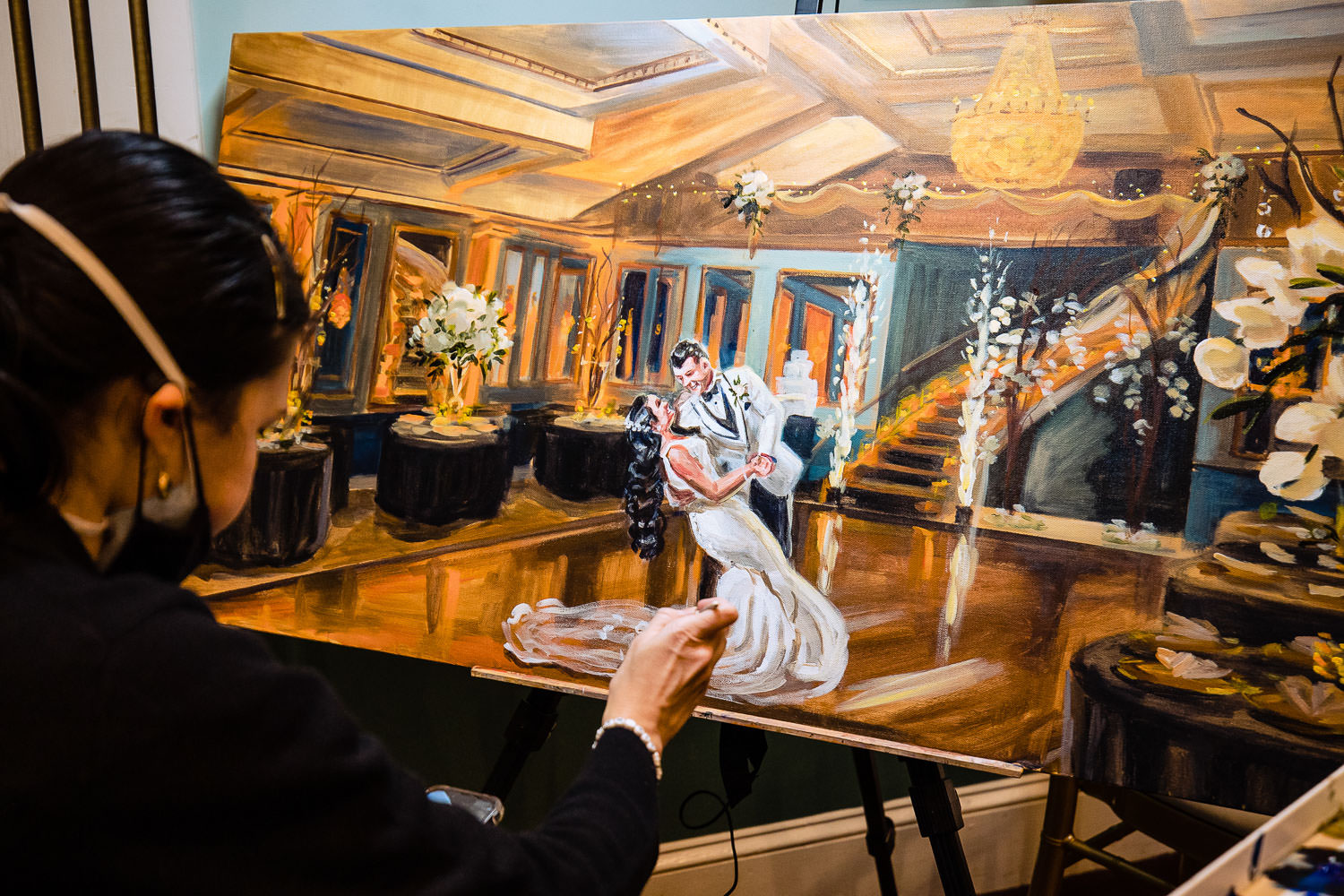 You've Probably Thought About: Booking Your Wedding Photographer…
…but Consider: Hiring a Live Painter, Too
Of course we think that picking a photographer is one of the most important choices you'll make for your wedding. But you don't have to rely entirely on your photographer or videographer to capture the magic.
Consider commissioning an artist to paint a special moment from your wedding for a unique piece of art that you'll always cherish. This trend is growing in popularity, and the best way to start is to search online for painters in your area or ones who are willing to travel. Art is subjective, so you want to look for an artist whose work really resonates with you. Once you've found one, you'll work together to decide which moment you'd like them to capture during the ceremony or reception. Be sure they have a comfortable place to work and everything they need – such as water for their brushes and a vendor meal for all their hard work!
You've Probably Thought About: Writing Your Own Vows…
…but Consider: Hiring Someone to Write Your Love Story
You may be a romantic at heart. But not everyone has the gift of words. If you want to make sure every magical moment of your love story – and your wedding – is captured, consider hiring a professional to write it for you. Wedding writers will interview you both beforehand, and then attend your wedding to observe and record every special moment. Afterwards, they'll present you with a custom book recounting all the emotional details of your wedding day – an amazing supplement to your wedding album. Some professional wedding writers will also help you personalize your vows for an additional cost.
You've Probably Thought About: Booking a Caterer…
…but Consider: Hiring a Food Truck
Depending on the size, location, and vibe of your wedding, food trucks could add a unique flair. This may not be the best choice if you've always dreamed of a four course meal at a country club or would like a more formal dinner. But if your wedding is a bit more relaxed, food trucks could serve up appetizers or the entire meal for a unique experience that your guests are sure to remember. You'll need to be sure this is okay with your venue, of course, and figure out the logistics of placement and crowd flow. This can be a great option for outdoor receptions or places where there isn't a kitchen on premise. Food trucks offer so many unique options that can really reflect the place where you're getting married or a couple's food preferences. Although food trucks typically save you money over traditional catering, be aware that you will have additional logistics to deal with (no waitstaff, for instance, and no one to clear tables). For large weddings, you may need multiple food trucks to prevent long wait times.
Additionally, even if you have a fully catered main meal, food trucks can be a great addition as an evening snack later on during the reception and general festivities. This can add that additional "wow" factor for your guests.
You've Probably Thought About: Where to Get Your Wedding Cake…
…but Consider: Adding a Donut Wall, Ice Cream Bar, or Ice Cream Truck
When thinking about your wedding dessert, cake probably springs to mind. But you don't have to limit yourself! Embrace your sweet tooth and your inner child by indulging in some of the latest wedding trends. Donut walls are exploding on Instagram because they're so photogenic. A variety of donuts are displayed on a pegboard, resulting in something that's artistic and delicious. The pegboard itself can be rented, purchased, or you can make one yourself. Or stack donuts instead for a different look. If you want to lean into nostalgia, consider adding an ice cream truck or cart with a variety of your favorite childhood treats. You might make this available along with the cake, or save it for later in the evening when everyone's ready for a snack. For a different spin, set up an ice cream bar with multiple flavors and toppings. Some caterers also have this as an add-on option, so don't be afraid to ask!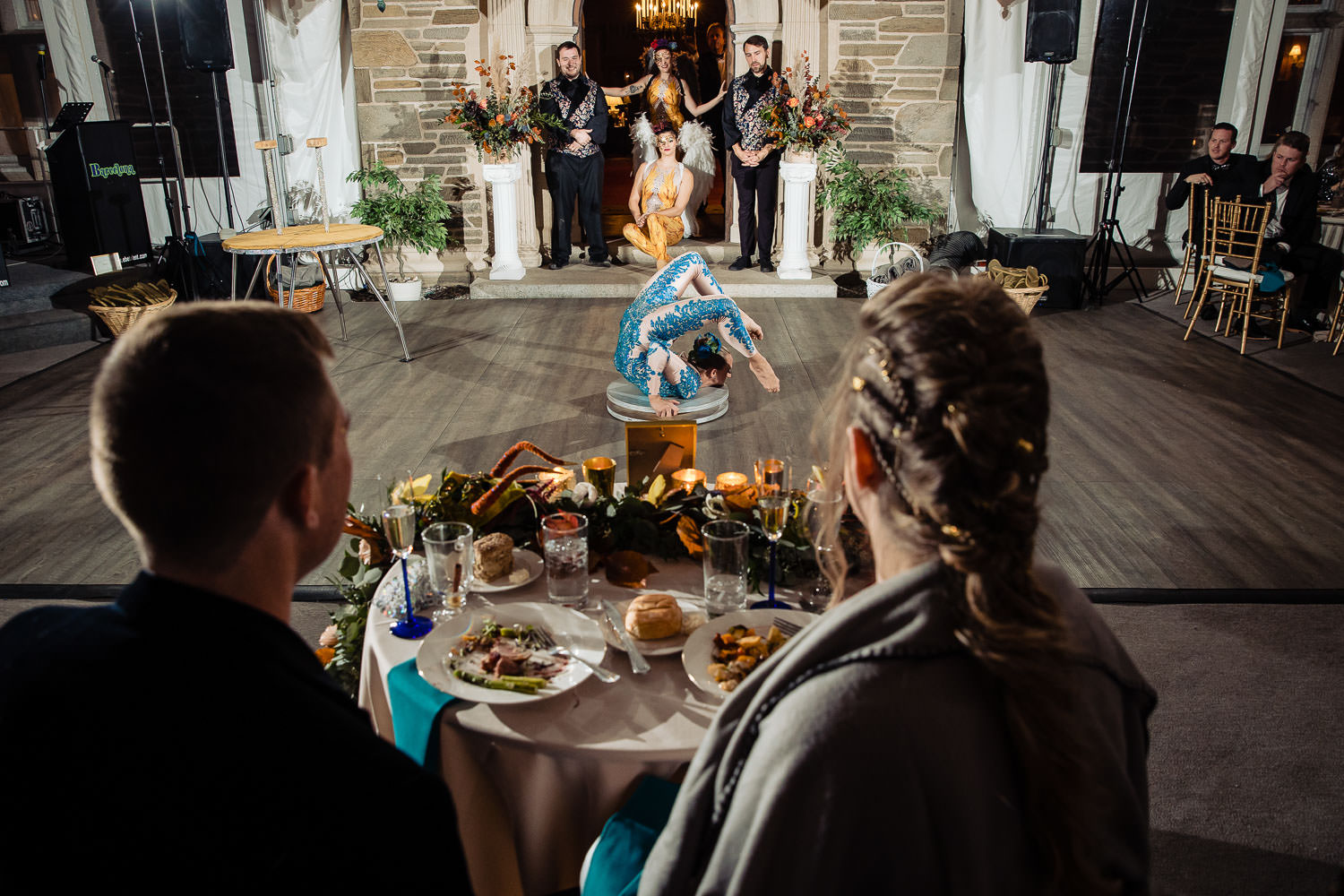 You've Probably Thought About: Booking a Wedding Band or DJ…
…but Consider: Hiring Magicians, Dancers, or Acrobats
Live music is often a staple at weddings, but why stop there? Guests will be delighted by any type of performance. Perhaps a particular style of dance has cultural relevance, or you went to a magic show on your third date. Whether it aligns with your interests, your wedding theme, or what you like to do as a couple, adding unique entertainment to your wedding will wow your guests and leave them talking about your big day.
Don't Forget to: Rent Your Linens
While some wedding venues include linens in their package, couples are often left on their own to provide them. The most common wedding linens include tablecloths, napkins, and chair covers. But they might also include table runners or other decorative fabric. The color and style of your linens adds to the tone and theme of your wedding. While DIY-ing your linens may save you money, renting them will save you time. Ultimately, it's up to you to decide on your budget and priorities. If you are going to purchase your own linens, be sure you know someone who's good with an iron, because wrinkled linens aren't a good look.
Don't Forget to: Hire Your Bartenders
Many formal wedding venues like hotels or country clubs have in-house bartenders that must be used for any events held on their premises. But this isn't always the case, especially if you've gotten creative with your location or gone less formal. If you're providing all your own alcohol, don't forget that you need someone to serve it too! And not only do you need a bartender and alcohol, but you need glassware, mixers, serving and mixing equipment, and ice. You can hire a bartending service that will provide all that, or an individual bartender who will show up and expect you to be prepared. And depending on what's being served, you'll probably need one bartender for each 50 guests. Skimping on this will lead to long lines at the bar and unnecessary frustration. Don't leave your guests high and dry and be sure to plan ahead!
In Conclusion
You've booked your wedding venue, photographer, and food – congratulations! As you continue to choose your vendors, getting creative and thinking outside the box can lead to a one-of-a-kind event that truly reflects who you are as a couple and creates an unforgettable experience for all your friends and family. Perhaps you'll follow the latest wedding trend – or start your own!