Many couples choose an outdoor ceremony location for its view. Whether that's rolling fields, colorful gardens, or a peaceful pond, nature can add beauty and drama to your wedding photos that can't be replicated indoors. While your surroundings may do most of the heavy lifting, a little forethought can make your outdoor photos even more captivating.
Plan For Rain on Your Wedding Day
Bad weather often ranks among a bride's top fears for her wedding day. And in Pennsylvania, rain is possible in any season. If you're considering a spring or winter wedding, we've compiled some tips on how to prepare. Our biggest suggestion is to have a backup plan and be willing to adjust your expectations if the weather doesn't cooperate.
But rain doesn't have to derail your outdoor photos. If the forecast looks damp, consider incorporating cute umbrellas into your portraits. We've had a bride switch out her heels for cowgirl boots so she wouldn't get too muddy. You can't change the weather, but you can change your attitude towards it. Embracing it with playfulness can lead to some fun shots that tell a story about your day. Don't miss these fun opportunities on your special day!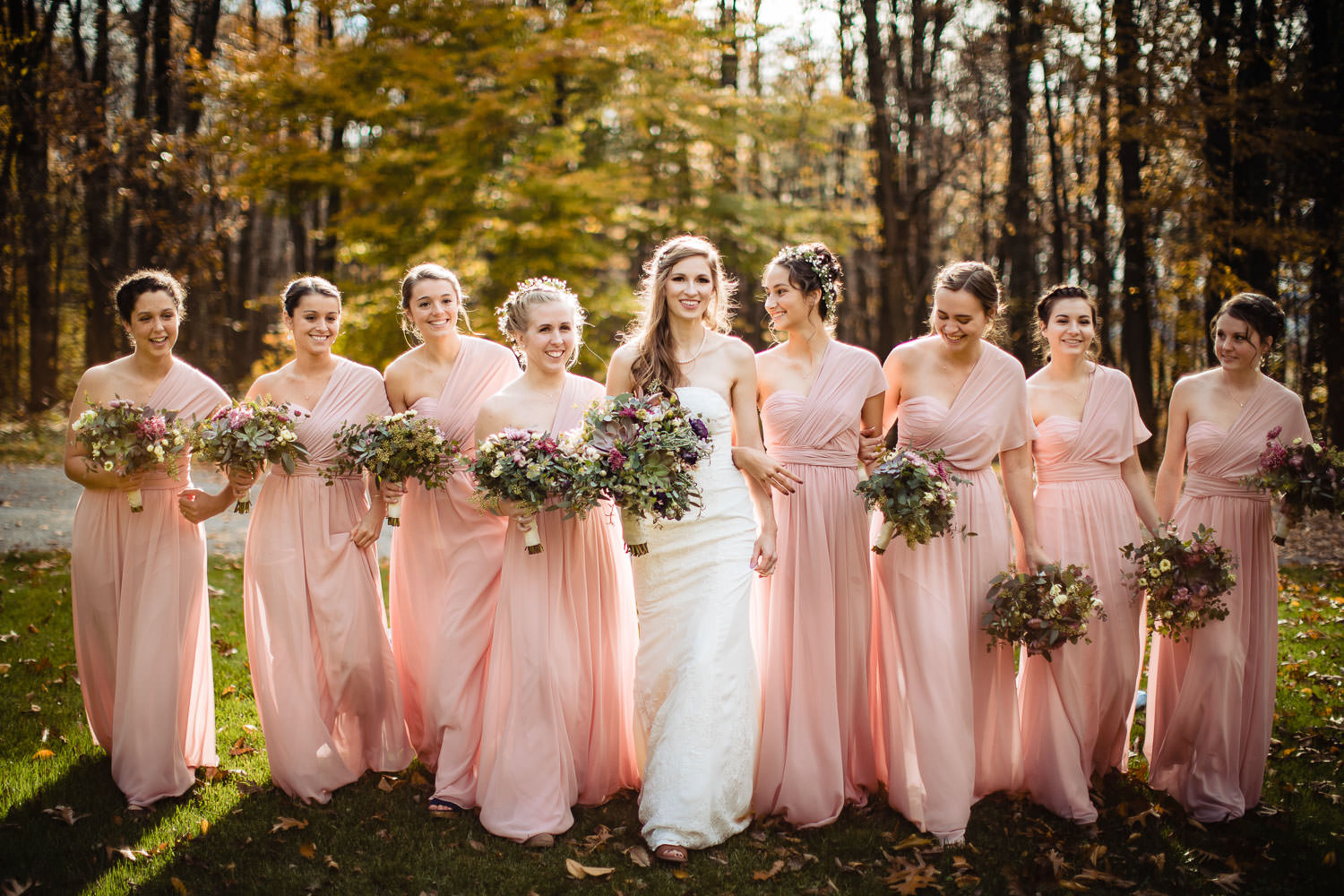 Personalize Your Backdrop
Some outdoor ceremony locations include a permanent picture-perfect backdrop, such as an arbor or a gazebo. If yours doesn't, consider adding a wedding arch or some sort of flower arrangement to walk under. This dresses up your ceremony site and adds a unique touch to your photos. We've even seen couples walk through some gorgeous freestanding doors for a big reveal moment. Your backdrop is more than just whatever's behind where you'll be standing during the ceremony. Think about all your surroundings while you walk down the aisle and how they'll look from different angles. While you don't want to obscure the bride or the wedding party, you do want to add interest and beauty to your ceremony photos.
Add Unique Details That Represent You
No matter how beautiful the scenery, don't forget that the wedding is all about you! We recommend that you customize your surroundings with flowers, decorations, lighting, and creative touches that incorporate your theme or your wedding colors, especially in heavily photographed areas. These details will compliment the people in the photos and make the images feel fuller.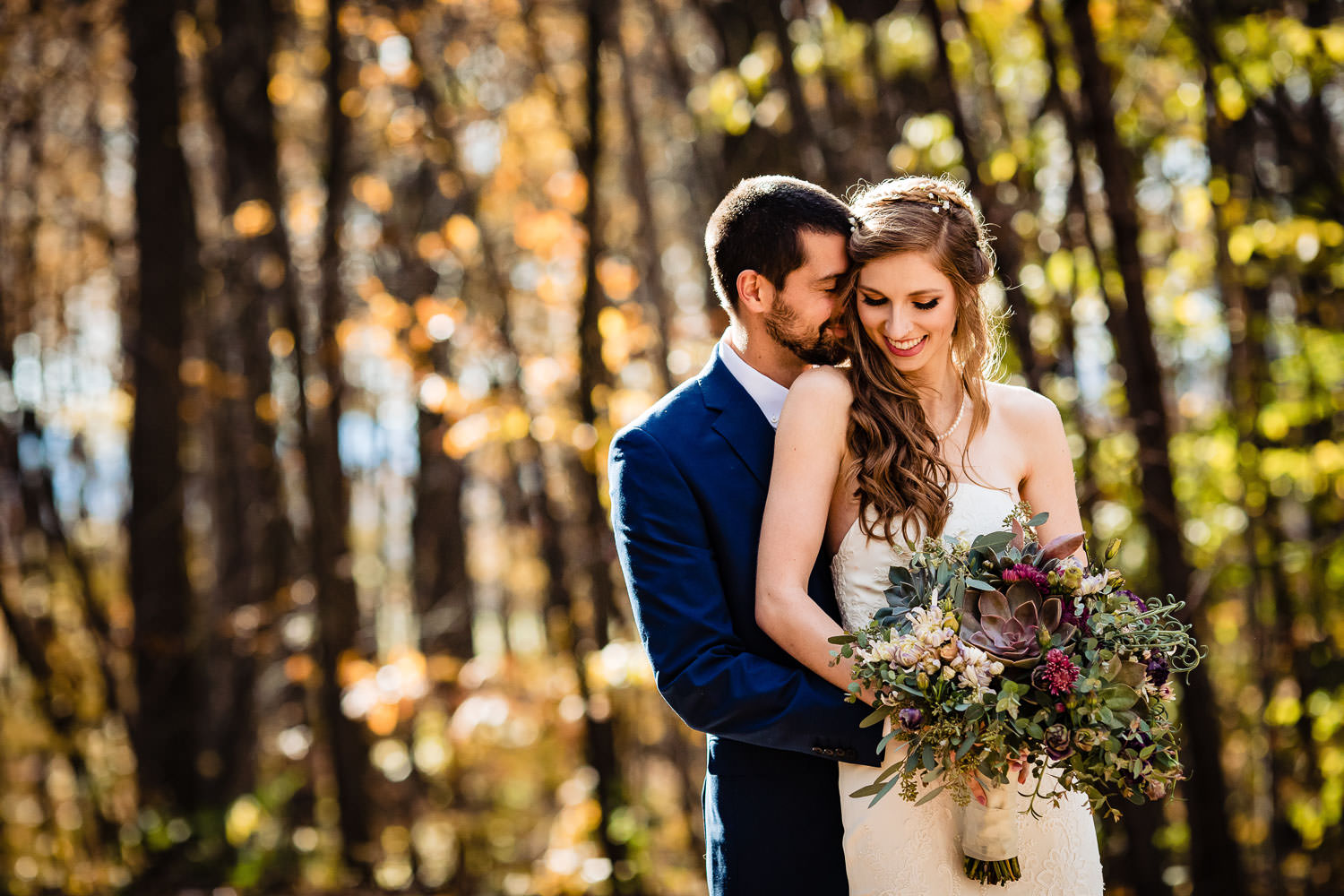 Utilize The Whole Venue
Our favorite outdoor venues feature a variety of locations that just beg to be photographed. No matter how much you love a particular view, we recommend taking photos with several different backdrops to make your wedding album more interesting. We love venues that include woods, water, and a stunning skyline that give us so many options to choose from. Buildings and barns can also make interesting backgrounds, especially for a rustic wedding.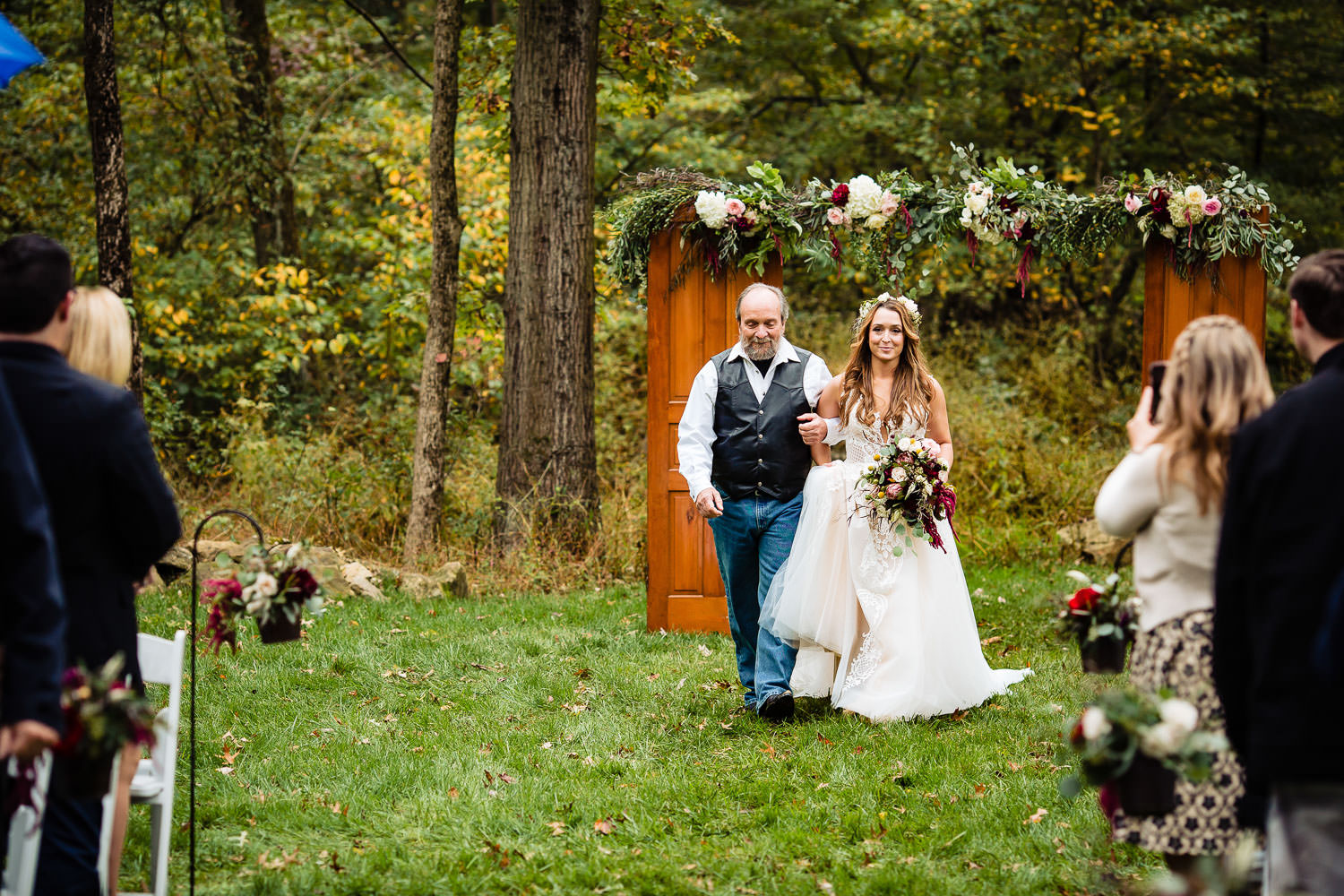 Adjust to the Light
Lighting has a huge impact on the quality and tone of every photograph. When shooting outdoors, that light can be unpredictable and vary widely depending on the weather, season, and the time of day. Although a cloud can move in front of the sun and change everything in just a few minutes, there are a few rules of thumb to keep in mind. Light is typically harshest at midday when the sun is directly overhead, so it's best to avoid formal photography during this time if you can. Light is softest and most pleasant during the "golden hour" right after sunrise or before sunset, making that a wonderful time for photos. But during long summer days, you may find that you need to take photos while the sun is still intense. We'll work with you to find the best solution, which may include shooting beside a building or tree that can cast some shade. As the evening wears down, we love to stage a few night shots to show off a sparkler exit or some romantic fairy lights.
Trust Your Photographer
Our team at Morby Photography has photographed hundreds of weddings in all sorts of conditions. While we want you to come with ideas about the photos of your dream, we also ask that you trust us. If you're flexible we're happy to suggest in advance a schedule that will allow us to take the most effortless shots, considering your venue and wedding date. But we're also used to making the best of less than ideal situations. You can trust that if we're having you look towards the sun or suggesting a location you never considered, it's because we want to make your photos as stunning as possible. We'll use our experience and talent to adapt to the current lighting and weather to ensure your photos are as unforgettable as your special day.