There's a lot to consider when choosing a wedding photographer. Of course you should love their work and appreciate their shooting and editing style. But the best photographers bring a lot more to the table than just their creative eye. When selecting the right person to perfectly preserve your special day, we recommend choosing someone like Morby Photography with extensive wedding experience. Because we've seen it all, we can adapt to any situation and offer expert advice that will improve your photos and make your wedding day go more smoothly.
Experience Matters
Morby Photography has shot over a thousand weddings since 2001. When you select us to take your wedding photos, we'll put our 20+ years of experience to work for you. Because we're a team, even our newer photographers benefit from the wisdom we've acquired from witnessing the good, the bad, and the ugly of weddings.
Since we've seen so much, we know how to prevent common issues that could disrupt the flow of your wedding. One of our goals is to reduce unnecessary stress for every couple we photograph. You deserve to take it easy on your big day! This will also help you look more joyous and relaxed in your photos. We'll put our knowledge to work before, during, and after your wedding to deliver unforgettable images and experiences.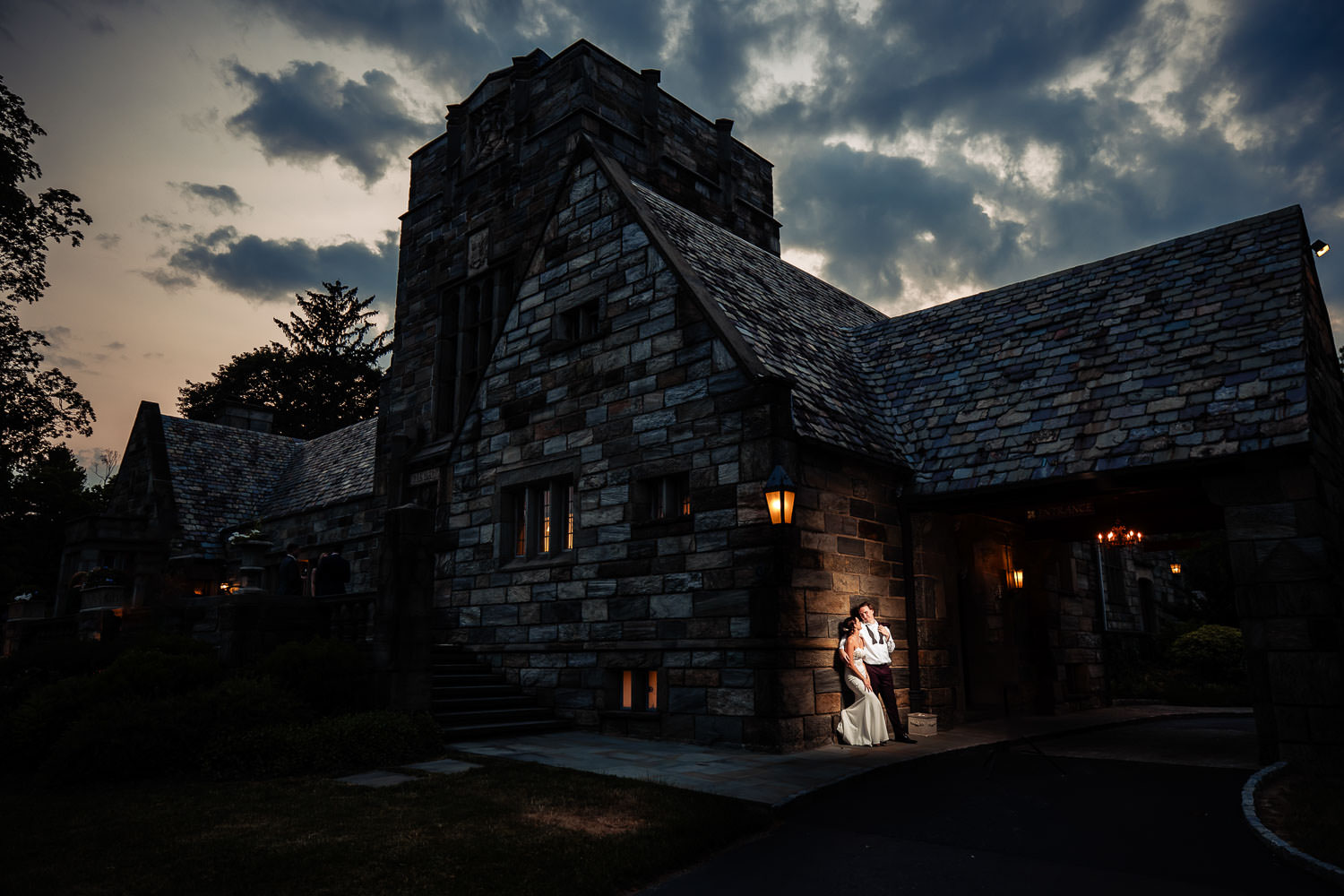 Before
An important part of our process is the pre-wedding consultation. At that time, we can offer suggestions to streamline your schedule or improve your reception. All our advice comes from seeing what's worked and what hasn't at other weddings we've attended. We try to prompt our clients to consider potential issues they hadn't realized on their own.
For example, whenever a couple tells us they want to do the traditional flower and garter tosses at the reception, we always ask whether they have any single friends and family. One bride realized there would only be a few single guests and it would be extremely awkward to force them to participate. Our question kept the couple from inadvertently making those guests uncomfortable. When many singles aren't expected, we suggest considering a different spin by tossing the flowers and garter to married couples. Whoever catches them is most likely to "reignite the flame" of their marriage. This can be a fun way to reimage the tradition without making anyone feel called out.
We also offer input on the best timing for various parts of your wedding. We've done indoor and outdoor weddings held during every season, and are familiar with all the top wedding venues in the Greater Philadelphia Area. We're also experts on lighting and know the best and most challenging time of day for photos.
We find that many couples with winter weddings forget to consider when the sun sets when choosing their ceremony time. If the sun sets after you say "I do," then all your photos afterwards will be in the dark. It's important to understand that in advance so you can decide what to do. Some couples choose an indoor location for their formal shots. Some prefer to do a first look instead and take their outdoor shots before the ceremony. Others move their ceremony earlier so they will have daylight afterwards for photos.
No matter the season, we can help you recognize potential problems, understand your options, and choose the solution that's best for you.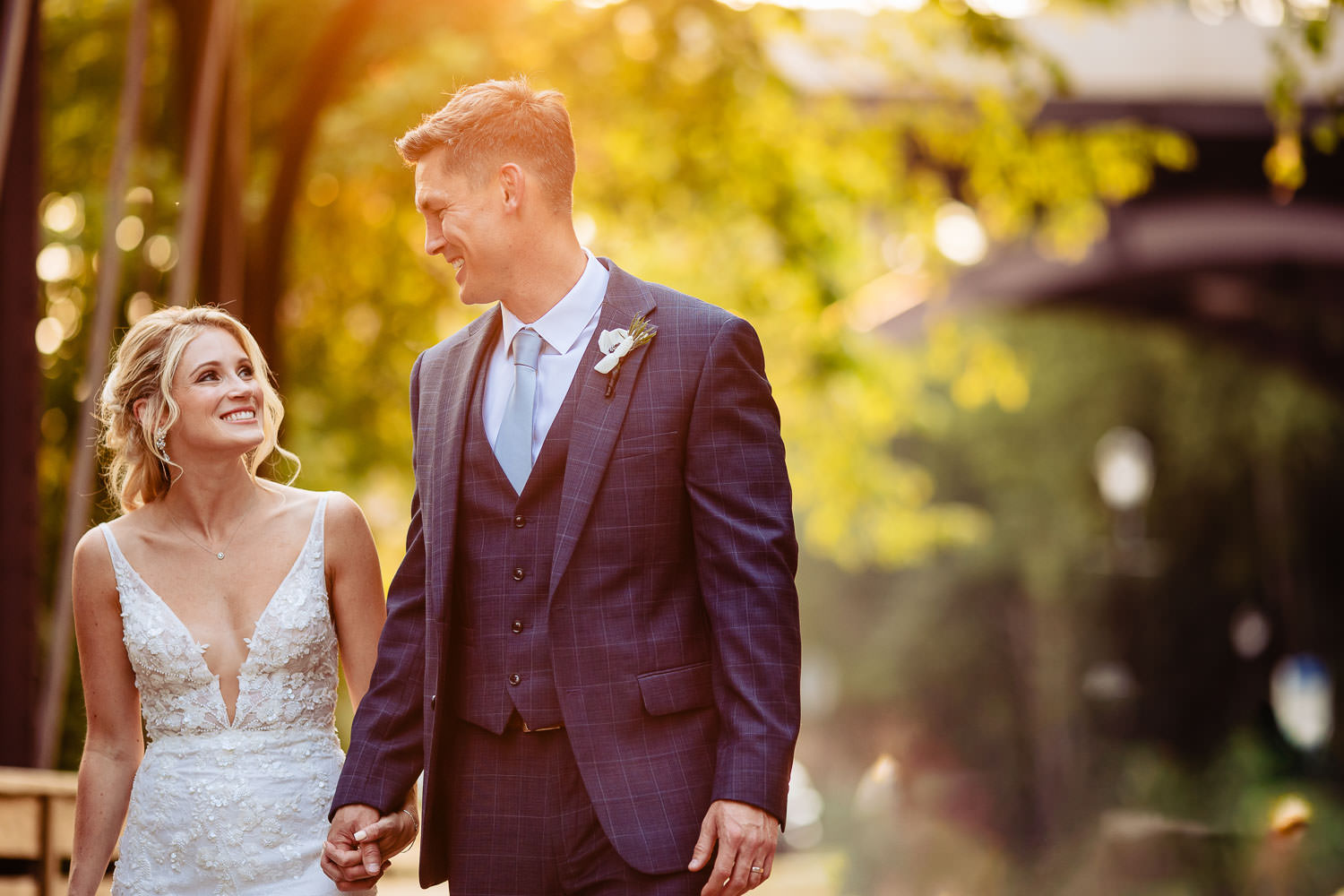 During
Efficiency is key with everything Morby does. After our consultation we'll craft a timeline for your special day. Because we've photographed so many weddings, we know how much time will be needed to get all the shots you'll love without dragging out the process. The timeline will show you what to expect.
But we know weddings can be unpredictable, despite the best laid plans. On your wedding day, we'll discuss your comfort level with the current weather and decide on the fly if we need to switch to an indoor Plan B location. Sometimes we'll mix it up with short stints outside to get a few shots while keeping you from getting too cold or wet. Because we've seen nearly every situation before, we can adapt and think on our feet with confidence that we know how to handle anything thrown at us.
Our photographers also know how to calm your nerves and deliver priceless photos no matter what. Whether you're stressed about an unexpected hiccup or just dealing with wedding jitters, our friendly professionalism and expert advice will put you at ease. We'll coach you as much or as little as you need to find the right poses to help your emotion shine through.
After
After your wedding, your Morby's editors will get to work editing and organizing your images. We love to keep our images true to life, but we may enhance the color a little to make each photo pop, and correct certain flaws.
Our wedding packages include a physical wedding album. We love wedding albums and think you will too! After your digital gallery is delivered, you'll meet with Laura, our in-house wedding album designer. After discussing your vision, she'll create a stunning, custom wedding album that tells the story of your wedding day.
We can also work with you to order wall art, from framed images to canvas, metal, or acrylic prints, and parent albums. If you'd prefer to do it yourself, it's easy to order prints and products straight from your gallery. We even offer design software so you can customize your own collages. Our time-tested tools are easy to use, but we're also here to support you if you need us.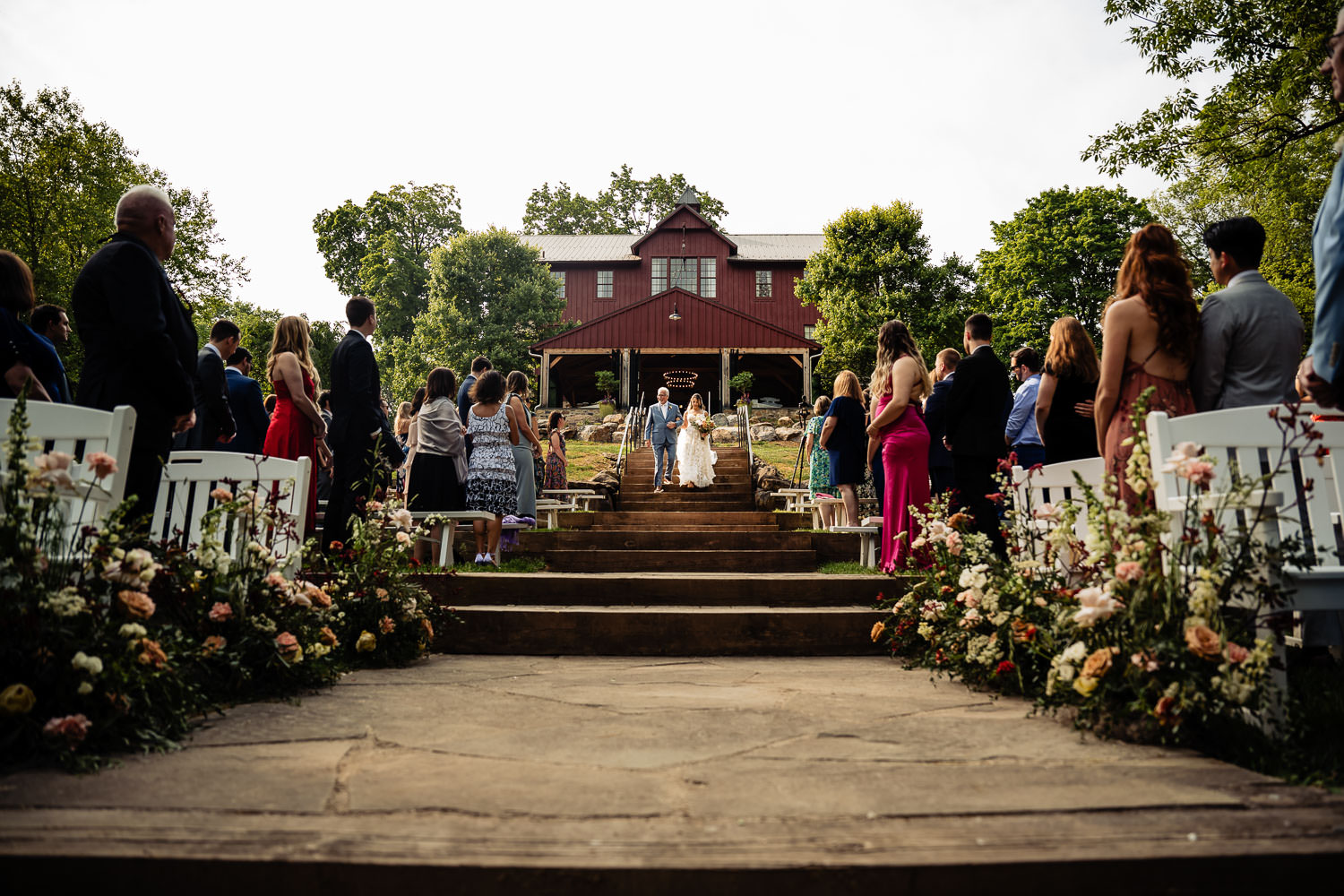 The Morby Photography Experience
The best wedding photographers do so much more than just take photos. When you choose Morby Photography, you'll get a partner who excels in troubleshooting and preventing issues before they happen. We'll put our extensive experience to work to help you pull off the wedding of your dreams. We'll arrive ready to adapt to the unexpected, and leave you with stunning images and a one-of-a-kind album that captures the intimate details and the big moments of your wedding. You can trust that we'll treat you with the same care, kindness, and professionalism that we've shown to our first 1,000 happy couples!